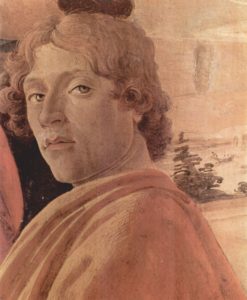 The artwork of Sandro Botticelli offers unique insight into the social and religious influences of the Renaissance. Apprenticed at an early age (14) and raised under the patronage of Lorenzo de' Medici, Botticelli is best known for La Mappa dell'Inferno, describing Dante's version of Hell in The Divine Comedy. Some of his earlier work can be seen today in the Sistine Chapel of Rome, where he was contracted by Pope Sixtus IV to paint the Temptations of Christ, the Punishment of the Rebels, and the Trial of Moses. These masterpieces were produced between 1481 AD and 1485 AD, prior to La Mappa. Botticelli also painted Primavera and The Birth of Venus during those years, most likely at the request of the Medici family. Both of those paintings can be seen today at the Uffizi Gallery in Florence.
Those of you who have seen the movie or read Dan Brown's book "Inferno" are familiar with the Map of Hell produced by Sandro Botticelli, but what is not so well known is his state of mind when he created it. 1485 AD was the beginning of a steady decline for Botticelli. La Mappa distracted him from his paid work and his obsession with married noblewoman Simonetta Vespucci was obviously consuming him, though she had died years earlier. The decline precipitated in 1490 when he became a devout follower of Friar Girolamo Savonarola. Botticelli produced little of consequence after that, with the exception of perhaps The Mystical Nativity, a work clearly motivated by the pain of Savonarola's execution in 1498.
The Early Works of Botticelli at the Uffizi Gallery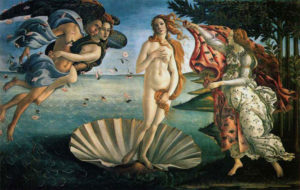 Sandro Botticelli's early work is what made him a Maestro of his time. Though overshadowed by Michelangelo and Raphael later in life, Botticelli had already made his mark before either of them was born. The Birth of Venus will help you to understand why he became so obsessed with Simonetta Vespucci, his model for the portrait. La Primavera may be one of the few survivors of the infamous Bonfire of the Vanities, where it's rumored that Botticelli burned his early paintings depicting pagan figures.
Both of these great works of art can be viewed at the Uffizi Gallery in Florence, along with others in Rooms 10-14, dedicated entirely to Sandro Botticelli's work. While you're there, check out the Palazzo Vecchio Secret Passages Tour. This wonderful adventure was referenced in "Inferno" and will absolutely amaze you when you see the magnificent stonework and ingenuity of the original architects.
More to come on Italian Maestros of the Renaissance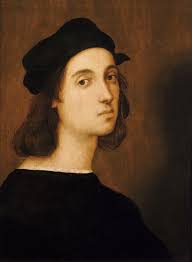 We here at Weekend in Italy hope that you've enjoyed this and our previous entry (Da Vinci) on the Maestros of the Renaissance. Later this week we'll be covering Raphael, the forever-young prodigy from Urbino who grew up to become a peer and contemporary of Da Vinci, Botticelli, and others. Next week, to complete our series, we'll be doing a profile of one of Raphael's principle rivals – the Maestro Michelangelo. Each of these articles will also provide you, as an independent traveler to Italy, resources and links on where to see the great works of each master. Enjoy.