The First of May represents International Workers' Day, a day celebrated in over 80 countries around the world. In Italy this day has been celebrated with particular gusto continuously since 1890, with the exception of the years during the Fascist Regime. Quickly after the conclusion of World War II the workers' celebration was reinstated. Originally Workers' Day was fought for by workers the world over who, for the most part, were seeking more livable work hours and wages. It was common in this time to hear the slogan, "eight hours for work, eight hours for leisure, eight hours for sleep". To celebrate the plight and efforts of the average working person, international celebrations are held and, dependent upon region, reflect local culture and custom.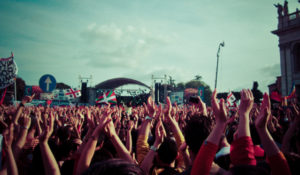 In Rome this celebration is the largest. This day is regarded as a national holiday, regardless of what day of the week it falls on. Italians use this day to rest, relax, spend time with family, and sometimes travel to other parts of the country to enjoy the warm summer days. In Rome's Piazza di Porta San Giovanni, Italian labor unions organize a large outdoor concert called the Concerto del Primo Maggio, or the concert of the first of May. This outdoor event is attended by thousands of, generally young, Italians and features performances by many prominent Italian and international artists. The concert occurs from 3pm to midnight and is always streamed live on the Italian channel, Rai 3. Take this day to cruise around the city much like many of fellow Romans will be doing. Navigate the happier than usual city streets by Vespa, the most Italian method of transportation possible.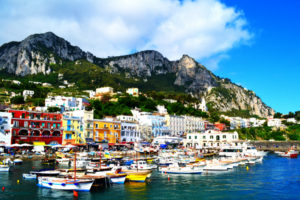 Although intended to be a day of rest for all those that work in Italy, you are likely to find most services open for at least half of the day. However, in order to make the most of this festive day, opt for a guided Roman tour. Hear from an actual Roman what this 100+ year old worker's tradition really symbolizes. One traditional way to celebrate the holiday is to take a long weekend and get out of the city. The countryside in early May is generally warm and beautiful and city dwellers take this opportunity to spend time Al Fresco. Spend the day the Italian way and opt for a day trip from Rome to a more rural area. Visit Capri, the Pearl of the Mediterranean, and see how Italians in coastal areas celebrate this day of rest.
How is International Workers' Day Celebrated in your country?
Where in Italy would you like to celebrate a day of rest?
What similar free concerts are held in your city?