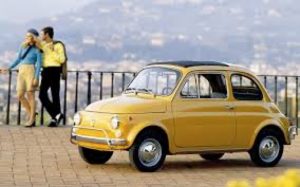 Winter is one of the beautiful seasons in Italy.  Winters are typically milder than in many places, and  honestly, there just isn't an inconvenient time to come and visit any of our beautiful cities.
Winter temps vary from place to place a bit more than they do during summer months.  Average temps can range from minus two degrees to about 20 degrees C.
We have a wide variety of great trips you can take and enjoy alone, with a loved one or with the entire family!
It would be impossible to think winter and Italy without Mt. Etna coming to mind.  In addition to the fabulous resorts, you will want to take advantage of our Fiat 500 vintage car tour of Etna Wine Road.
If you're thinking "Italy in winter? No fun for beaches!" you're not wrong, but you're also not right!  While it may not be warm enough to indulge in our fabulous peninsula beaches, the scenery is still incredible.  And we're not going to talk much about the 2018 Carnival just yet, but make a note for January friends!  (Hint, plan to be in Venice!)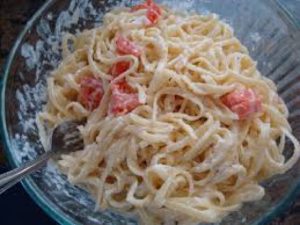 And on the topic of Venice, how about a fabulous Verona walking tour, where you can see Juliet's famous balcony?  Romeo could be in the area, if you're shopping for a new friend!
Add a little taste of some of our incredible foods and Pastissada Stew in Venice as well.  This is an awesome combination of our culture and foods of historic proportions!
How about a sassy Sicilian Cooking Class in Palermo?  It's a half-day event, and you will shop in our fabulous fresh markets for ingredients and prepare a meal fit for royalty.  What a delicious opportunity!
Now, back to snow, skiing, and scenery!  While you're in the Etna area, you will want to take our day tour of the highest active volcano in Europe.  The day is sure to be filled with the most glorious landscapes you may ever see.
Also during the winter months, we highly recommend taking in a few museum tours.  We are known for hosting about two-thirds of the artistic heritage in the world!  The Vatican Museum tour is something everyone should see at least once in their lifetime!  There is also a bus tour of the gorgeous Vatican gardens, which is a 40-minute exhilarating trip filled with historical beauty.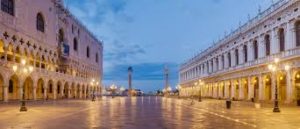 If Venice is more to your liking, you can't miss seeing Doge's Palace and enjoying a meal at The Hard Rock Café.  And while you're in Venice, our engineering marvel Clock Tower in beautiful St. Mark's Square is a must see.
The Museo dell' Opera (Siena Cathedral Museum), which was founded in 1869, is yet another amazing art venue in Siena.  This private museum tour allows you to enjoy original art treasures that we are so well known for in Italy.
As you can see, there is no shortage of fun things to do and see in Italy in winter.  And, we barely scratched the surface.  So, why are you still sitting there?  Book your Italian winter vacation today!  We'll be waiting for you at Uffizi, yet another great location to visit!