One of the biggest events in the world of wine is set to take place April 9th-12th in Verona, Italy. Vinitaly is an international gathering of wine producers and professionals where industry information is exchanged, themed networking events are held, and everyone tastes and enjoys lots and lots of wine. Vinitaly is celebrating its 51st year of operation, making it one of the oldest and most renowned wine gatherings in the world. Given the history of Verona, it is no surprise that this ancient town is chosen as the setting for Vinitaly.
Verona, most commonly known as the romantic setting for Shakespeare's Romeo and Juliet, draws tourists from around the globe who want to visit the still-standing balcony upon which Juliet called to Romeo below. Verona is a part of Italy's Tre Venezie region, or the Three Venices, as it was once included in the Venetian Empire. Verona is the area in the Veneto Region where three of the most important Italian wines are grown and produced; Soave, Valpolicella, and Bardolino. Opt for a walking tour of this historic city.
Given this history of wine production, it is a natural home for an international gathering of wine enthusiasts. This year at Vinitaly some themes that will play major roles are international wine production and sales, lesser known regions of fine wines, and the future of this agricultural industry.
It's no secret in the wine community that China is wine's next big market. The convention will welcome the CEO of 1919, China's largest wine retailer, who will discuss the industry in mainland China and how this booming region will completely transform the way that the world thinks about wine. On the same vine of international wineries, Vinitaly will include tastings from boutique wineries from remote regions of Russia, the Appalachian hills of Tennessee, and lakeside regions of Austria just to name a few. Given the international recognition of this gathering, wineries the world over have fought for a place at Vinitaly and those presented are undoubtedly the best of the best.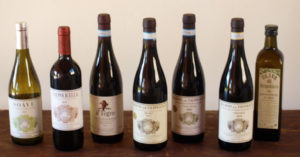 The future of wine is one that is heavily impacted by both cultural as well as climatic changes. This year, Vinitaly will discuss the ever growing market of organic wines, exploring the ups and downs of specific regulations governing organic wine production. Furthermore, this year will see a powerful conversation regarding climate change and how wine growers can anticipate continuing shifts in our global climate. Given that wine's value and magic relies heavily on following very specific age old traditions of growing and cultivating wine, climate change may forever change the wine landscape.
During Vinitaly, the biggest names in the industry will explore how to mitigate climate changes in regard to wine production and how to safeguard conditions necessary for continuing centuries old traditional wine producing protocol. As technologies continue to evolve, so too are trademarks and legalities of wine production evolving. In a world where varietals can be artificially mimicked and trademarks can be circumnavigated, how will industry professionals protect treasured vintages? At Vinitaly one can expect to explore these concepts and more alongside the most qualified and highly regarded in the world of wine.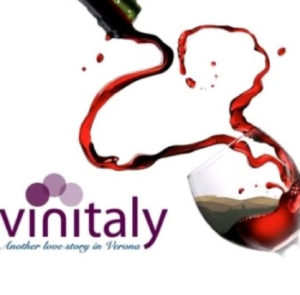 Although this event is not open to the general public, there are a number of ways that visitors to Italy can enjoy wine and its history as well as gourmet gastronomy endemic to Italy. Try a day trip from Milan and explore this fair region, delving into the olive oil, wine, and gourmet history associated with this romantic area. Want to go full wine afficionado and really explore Italy's wine culture, here are our favorite wine tours, one in Tuscany, and one right in the heart of Milan.
Have you ever been to Vinitaly or even Verona itself? What was your favorite wine?