The Verona Opera Festival is quickly approaching and is the cause of many celebrations on the part of the Veronese people as well as Opera lovers the world over. Verona, the iconic setting of the most famous romance in history, Romeo and Juliet, provides the perfect backdrop for this celebration of the age-old tradition of opera. If you love the beautifully romantic history of Verona and would love to delve into the culture, opt for a full day of exploration of the region before the start of the festival.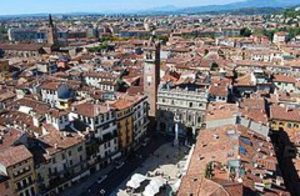 2017 will mark the 95th anniversary of the festival and will begin on June 23rd, lasting until August 27th. These 48 nights of musical awe will feature 5 operas and 3 galas. The much anticipated new opera, Nabucco can be enjoyed on any of 12 nights. Incredibly, Nabucco will be followed by another renowned performance, the classic, Aida. All operas will be playing for several nights, offering ease of access and the potential for repeat viewings, should you be so blown away as to need an encore! The final gala of the season is arguably the most exciting and will be titled, Beethoven's 9th Symphony Gala. These events are all fantastic ways to enrich your Italian experience this summer. If you're going to be in the Verona area to soak up some musical genius, try to explore a little more thoroughly with a guided walking tour.
If you're planning to be in the region this summer, there is plenty to do. Northern Italy, of which Verona is strategically located at the heart, is also the home of Milan and Venice. If you're flying into Northern Italy for the festival, chances are you'll be touching down in Milan. While there, start to get in the artistic spirit with a guided tour of Milan. This tour will include a viewing of The Last Supper and will offer panoramic city views as well as time to admire the beautiful Duomo.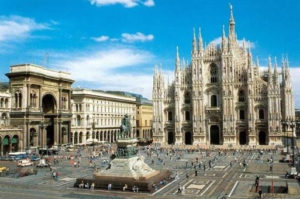 If you'll have the time, try to pop on over to one of the most beautiful cities in the world, Venice. Art lovers rejoice, for Venice is home to some spectacular artwork, architecture, and awe-inspiring vistas. For those looking to be the Romeo in their own Italian adventure, schedule in a Gondola serenade through the canals. After enjoying a Venetian evening or two, jetting on over to Verona will take only an hour or two.
Fine Arts festivals happen with regularity throughout Italy. What types of Fine Arts are most widely regarded in your area? Opera is certainly one of the less attended fine arts in modern society. How did you first develop an appreciation for the craft? What was the first opera that go you excited about the style of performance? If you could spend an extra two days in the city of Verona, what are some sights you'd love to check out?