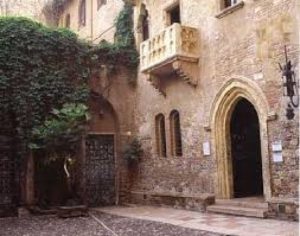 When you hear the word "Verona," what's the first thought that pops into your head?  The Capulets, Romeo, Juliet, the Montagues, tragedy, love, Mercutio, balcony maybe?  Well, for us, the first word is romance, so grab a bag and a loved one and visit Juliet's balcony!
Nestled in northern Italy, at the foothills of the Lessini Mountains, Verona has a profound history that dates to prehistoric days.  The area was particularly successful during the rule of the Scaliger family in the 13th and 14th centuries and as part of the Republic of Venice from the 15th to 18th centuries.  The preservation efforts in Verona to maintain monuments from antiquity, the medieval and Renaissance periods is outstanding.  Although you will find several dialects, Italian is the primary language of the city.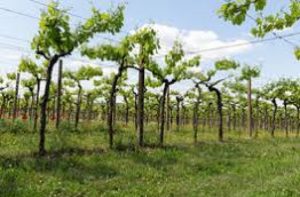 The areas around Verona are full of cool places to wander.  Not only will you find history, but also some world-famous wines, Valpolicella, Bardolino, Soave, and Laguna, all less than 30 minutes away.  Verona is also close to some other important wine producing areas like Prosecco, Franciacorta, and Valdadige.
Another incredible way to soak up the culture of the city, is our 24 hours hop on, hop off tour.  There are two different tour routes to choose from, and both stop at the best places to sightsee!  Piazza Bra, and Castelvecchio to name just two.
The treasures to be found hiding in Medieval Verona, plus it's culture, and food history can best be appreciated and enjoyed via this tour.  Be sure to enjoy a helping of pastissada, an iconic stew from the area.
About an hour drive to Venice and two hours to Milan, there is never a shortage of sights to see, history to learn or art to appreciate.  If you are already in or near Milan, there is a great day trip that takes you to Verona and the lovely Garda Lake.  While it is a longer trip to the enchanting Val D'Orcia, another UNESCO World Heritage Site, in the heart of Tuscany, it is well worth some added time. This trip includes wine tasting and customary Pecorino cheese as well.  Cheers to all lovers, wherever you are!  We'll be waiting to meet you under the balcony!