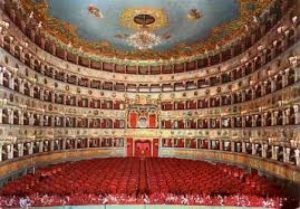 Visiting the Opera House, Gran Teatro La Fenice in Venice is an experience in breathtaking beauty and glorious music.  The venue alone is amazing!  Being there between December 28th through the 31st is an absolute must for everyone.  This is when Venice will celebrate its annual, traditional classical concert with their orchestra and choir.  There is no other place to be this time of year for a fabulous focus on lovely Italian music.  Traditionally, the orchestra manages the first part of the evening, and for the second part, they are joined by the choir and soloists who serenade us from Italian opera arias by the greats, Rossini, Bellini, Puccini, Verdi, Donizetti, and Leoncavallo.  You may also see ballet scenes as well as other popular songs.  Lastly, you will finish off this evening of luxury with Verdi and Va' pensiero from Nabucco and Brindisi from La Traviata.  What a perfect way to bring in 2018 with someone you love!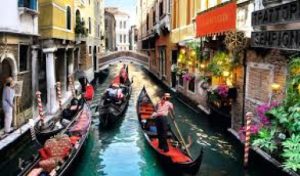 If you decide an evening show works best for you, spend the day in Venice at St. Mark's Square visiting four museums, Museo Correr, Doge's Palace, Biblioteca Nazionale Marciana and Archaeological Museum.  If you like, you can tack on a rather untraditional meal at the famous Hard Rock Café, also in St. Mark's Square.  Join rock and opera on the same incredible day!
No trip to Venice would be complete without a private gondola ride.  It's 35 unforgettable minutes of seeing Venice as you never have before.  How about a private cooking lesson?  Another tasty treasure from your Venice vacation.  This includes a shopping trip to the Rialto Market, a private cooking lesson with one of our esteemed Venetian chefs, and then enjoying your delicious meal with just the right wine to compliment the recipes.  Not only will you learn some secret tricks of the trade, but you can also take the recipes home with you, so you can duplicate the meal and amaze your friends with your culinary talents.
You will hate yourself if you fail to visit the Peggy Guggenheim Museum, located in her former home in Venice.  Here you will partake of the electric, and eclectic tastes of Peggy herself, with her personal art collection, including her fabulous garden sculptures.  You can also view masterpieces from the Gianni Mattioli Collection.  If you don't already have an appreciation for our majestic Italian art history, you surely will after you take this tour.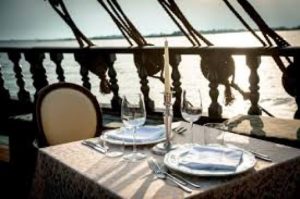 Wrap up the visit with a walking tour of Venice, and get a firsthand view of the city, the people, and the culture.  Later, end the day with your date, mate, or spouse on the Galleon Dinner cruise.  Sail the gorgeous lagoons of the city under the stars and enjoy an incredibly romantic meal while seeing Venice through new eyes.
The new year will soon be with us friends, and we want to meet you at the Opera!  Be sure to book your trip early so that we can enjoy the music together!  See you soon!