It's only the event of the year!  Venice Carnival, which lasts from January 27 through February 13, 2018.  It is the most fabulous, innovative, provocative, charming, and elegant event to grace Venice each year.  Expect boundless thrills and chills for all who attend.  Did we mention it's just great fun?!
The Carnival, famous worldwide, wraps up with the Christian celebration of Lent.  Lent lasts for forty days before Easter and ends on Shrove Tuesday (Martedì Grasso or Mardi Gras), the day before Ash Wednesday.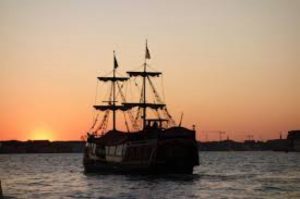 Here are just a few highlights:
·      A dinner cruise on the Venetian Galleon in the lagoon that will take you north to Murano, Burano, and Torcello and eventually end the four-hour evening in romantic Venice.
·      Numerous carnival galas, balls, and operas.
·      Black leather and hearts party.
·      Parties galore!
The full calendar of events is here.
We believe that the Carnival of Venice started from a victory of the Venice State against the Patriarch of Aquileia, Ulrico di Treven in the year 1162.  To honor the victory, the people started to dance and gather in San Marco Square.  The festival became official in the Renaissance.  In the seventeenth century, the baroque carnival was a way to save the respected image of Venice in the world.  It remained famous during the eighteenth century, and reinvigorated license and pleasure; however, it was also used to protect Venetians from present and future anguish.  Under the rule of the Holy Roman Emperor and later King of Austria, Francis II, the festival was outlawed entirely in 1797, and the use of masks became strictly forbidden.  It reappeared gradually in the nineteenth century, but only for short periods and above all for private feasts, where it became an occasion for masked artistic creations.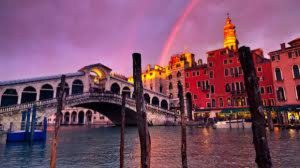 After the extended absence, the Carnival returned in 1979.  The Italian government decided to bring back the history and culture of Venice and wanted to use the traditional Carnival as the centerpiece of its efforts.  The redevelopment of the masks began as the pursuit of some Venetian college students for the tourist trade.  Since then, about three million visitors come to Venice every year for the event.  One of the most important events in the contest for la Maschera più Bella ("the most beautiful mask") which is judged by a panel of international costume and fashion designers.
Finally, please don't leave the city without an iconic gondola ride.  It's a terrific 30-minute trip, seeing the city as it was meant to be enjoyed.  Normally, we'd meet you on the gondola; however, this time, you will love the private tour!  Try to find us at the carnival, but it won't be easy, our masks are incredible, if we do say so ourselves!