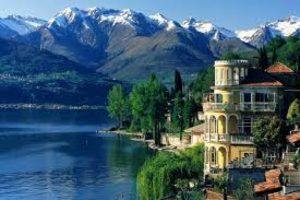 Cozily nestled in northwest Italy, Valle d'Aosta sits on the borders of both Switzerland and France.  You can expect to enjoy panoramic views of the Matterhorn, Monte Rosa, Gran Paradiso and Mont Blanc.  Courmayeur and Cervinia are the two major ski resorts, and the area is also ripe with fortresses and medieval castles.
The tranquil Como Lake is only about a two and one half hour drive from the resort and is well worth the side trip.  The scenery and surrounding snowcapped mountains are breathtaking and seriously romantic!  While you're at the lake, you can shop, enjoy a walking tour, take a cruise or just relax and enjoy the magnificence of the views.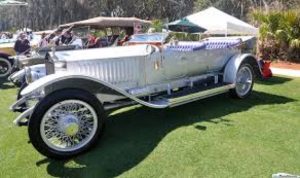 Turin is less than two hours away from the resorts, and there are endless places to explore and enjoy in the city.  Turin is the lovely capital city of the Piedmont region in northern Italy.  Turin was once the capital of Italy for a brief time from 1861 to 1865.  You may hear the city called "the cradle of Italian liberty" because it was home to individuals who were significant contributors to the Risorgimento.   Turin is also home to many Italian car manufacturers.  For this reason, you will enjoy our Industrial Turin tour.  Once the world's largest factory for Fiat, this national automobile museum is now home to 80 brands of cars including a Rolls Royce Silver Ghost from 1914, an Alfa Romeo and a Ferrari.
Another fantastic opportunity in Turin is a chance to tour three of our royal palaces.  See and feel the luxury and you can also enjoy free use of our sightseeing bus for a full 48 hours.  Along with the tour you also have access to:
10% discount on Royal E-Bike Tour
10% discount on Merenda Reale at cafes of some royal residences
10% discount on tours offered by Aero Club Torino
This fabulous offer allows you to pick three locations from the following list: Palazzo Madama, Villa della Regina, Hunting Palace of Stupinigi, Castle of Rivoli, Royal Palace of Venaria, La Mandria Castle, Ducal Castle at Aglie and Park of Racconigi.
Another once in a lifetime opportunity is to be guided personally through our Egyptian Museum by our very own Egyptologist, who will enlighten you on ancient hieroglyphic writing, and how it worked.  It's an incredibly fun learning opportunity for kids and adults.
There is so much to see and do that you will want to return again and again to take in all the beauty, history, art and architectural offerings the area has to offer.  We'll see you on the slopes!