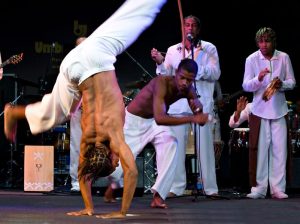 In case you hadn't noticed, in Italy, we are very proud of our traditions and we love hosting festivals that are often funny, solemn, and interesting.  Umbria Jazz is no exception!  Whether you are an avid jazz fan, or you just enjoy one of our most gorgeous and romantic regions, you will love our dynamic country!  Perugia is the region's capital city and from July 13 to 22, we will be hosting our 45th-anniversary jazz celebration, and we want to see you there!
Before we spill the beans about the details of the festival, you will want to introduce yourself to our area with a day tour to Tuscany And Umbria for a fabulous Taste of Italy.  This fun outing will take you just a bit off the beaten path to gain insights into our culture, art, and history while enjoying our food, wine, and incredible landscapes.
More on other fun travel options in a few.  Back to being bright and melodic!!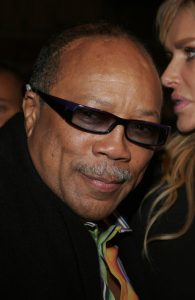 And while you are in our unique Umbria region, check out these other day tours that will leave wanting to return for future visits again and again!
Our Day Tour to Assisi, Cortona and Passignano Sul Trasimeno is a guided tour that takes you to a world of rolling green hills to discover the architectural and artistic jewels of Assisi and Cortona.  Assisi is one of the most important pilgrimage sites in Italy, and it is a serene and magnificent medieval town.  Cortona is another ancient Etruscan town on the top of a hill overlooking the Val di Chiana.  And to be sure you don't miss a thing, you'll have free time to explore the winding streets, breathtaking views, and charming artisan shops in this quaint city.  And just in case, that doesn't get your heart rate up (you are alive, yes?  Hahahahaha), then another day tour to Assisi and Orvieto will tickle your fancy!  Journey beyond the modern highways and large cities and discover the real, irresistible Italy, where small ancient jewels are just waiting to be discovered.  This tour unveils the religious architecture of Umbria and the wines and local products of Tuscany.
Siena is a quick 90-minute trip from Perugia and the sightseeing options there are endless!  One of our favorites is our guided tour of the Cathedral and Cathedral Museum of Siena.  Our expert tour guides will introduce you to one of the most beautiful, and beloved cathedrals of Christianity.  A treasure trove of art sculptures by Nicola and Giovanni Pisano, Donatello, Michelangelo, and Bernini, plus fabulous frescoes by Pinturicchio in the Piccolomini Library.  As part of the tour, you will experience the etched and inlaid marble floor that is one of the most ornate of its kind in Italy.  Giorgio Vasari called it "the most beautiful, largest, and most magnificent floor ever made."  The tour continues inside the Museo dell'Opera where some of the most captivating treasures of Italian art reside.  This includes the famous Majesty by Duccio di Buoninsegna, the largest altarpiece ever made, the delicate Golden Rose by Bernini, the Madonna with the Child by Donatello, and the moving crucifix by Pisano.  The tour wraps up on the panoramic terrace of the Facciatone of the Duomo Nuovo where you will be able to enjoy beautifully fascinating views of Siena and the Tuscan countryside.  Get your cameras ready!
Goditi la musica e la terra (enjoy the music and the land)!