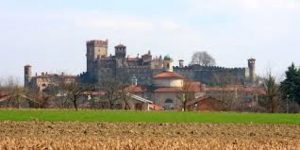 If you have never taken the time to see the beautiful Alps, you really must see us in Turin soon so that you can marvel at the beauty.  At the Alps foothills, you will find our panoramic views of the Canavese region. One of the fun things to do in the area is this Culinary Tour, which leaves you filled to the brim with lots of tantalizing tastes.  The Canavese region is magical, and filled with passions and mystery in every lake, castle, and forest you will see during the five-day, four-night trip.
And if you find that you enjoy magical things, take an evening tour that covers both black and white magic.  We like to call it, Magical Turin, and it's filled with mystery and intrigue.  Learn more about the place where the River Dora meets the Po River to see ghosts, creepy faces, and mysterious riddles.  Honestly, this is one of our favorite tours!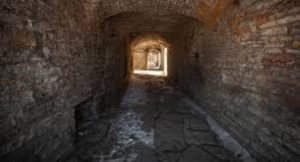 To continue your journey of mythical proportions, you need to see the Egyptian Museum that displays over 30,000 artifacts.  This is the most significant museum of its kind outside of Cairo.
We don't want to overdo the mysteries hiding in Turin; however, we have to mention Underground Turin.  We are talking about life under ancient Baroque palaces where still unsolved murders took place.
Gosh, that's fun!  Now, let's brighten things up a bit!  If you love Versailles, you will adore the Venaria Royal Palace and Gardens tour.  The palace is a spectacular example of the Baroque period along with the most charming French gardens.  If you were feeling a little "otherworldly' overdose, this is going to cure that malady and fast.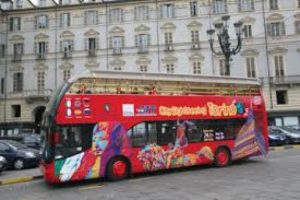 If you just want to do some leisurely shopping, sightseeing, or enjoying a meal, we can provide you with 48 hours of access to our three-line city bus.  You can hop off and on as you wish!
Another of our premier museum tours is available for you to see the ancient arts at the Palazzo Madama Civic Museum.  You will have access to ten centuries of rich revelations of Italian and European art.
The Agnelli Art Gallery and Automobile Museum is part of Industrial Turin.  You may already know that this location was once home to the world's largest car factory, Fiat.  Today, you can see more than 200 cars and 80 brands of vehicles.  It's an amazing sight!  And the Agnelli Art Museum, also known as "The Museum of Everything," offers incredible genres including the arts of new, talented artists, some of which are self-taught or have developmental or physical impairments.
Our magnificent Turin, known as Torino to the locals, is filled with fabulous eateries, parks, churches, libraries, and theatres, all of which will be at your fingertips when you come to visit.  Many locations, such as the Palazzo Madama are centuries old.  Please visit us soon; we'll be on the lookout for you when we visit some of the area's historical cafes for lunch and a glass of wine.