A fantastic art fair and a significant event in Turin Italy, Artissima has been an annual practice since 1994.  It will be held this year in Turino, at the Oval from November 3 through November 5.  The event is a combination of experimentation and research plus an international market flair.  You may remember that the Oval is the gorgeous building that we saw in the 2006 Winter Olympics.  It is part of the Lingotto complex in the industrial archaeology area.
On the subject of arts, it would be a crime if you failed to see Leonardo da Vinci's Last Supper plus the Brera Art Gallery during your visit.  You can see them both on this combo tour.  Preservation measures taken to protect The Last Supper are superb, and Brera has the most prestigious collections of modern and ancient paintings.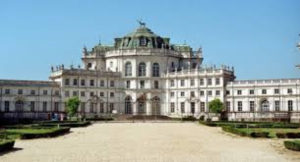 While you're in Turin, you might also want to visit another part of Industrial Turin at the Agnelli Art Museum.  At this museum, you can see more incredible art as well as architecture.  The facility was once the largest car factory in the world and remains an architectural phenomenon.
Artissima is packed with world participation, and you can expect three art sections in addition to the fair.  A board of international museum directors and curators, dedicated to the rediscovery of contemporary art from the early pioneers in the industry and searching for new artists and drawings, oversee the event and scheduling.
As you look back at the art industry pioneers, you may also want to learn more about historical Turin, the cradle of Italian liberty, by taking an elegant stroll that includes quaint antique shops and cafes.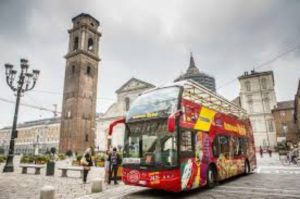 If you find yourself needing a break in the art action, take a sightseeing tour of this incredible city.  There are three tours including Torino, and your ticket is good for 48 hours.  That means you can get on and off at your convenience.  How wonderful is that?  See what you want, when you want and how you want.
During 2016 Artissima, the fair experience included more than 50,000 guests and 400,000 euros of institutional purchases.  2017 is already scheduled to have: 40,000 euros in awards for artists and galleries; more than 700 artists; and over 2,000 works of art.
Displays are in six sections:
·       The Main Section, Art Editions, New Entries, and Dialogue
·       In the Main Section, you will find the more established galleries known for contemporary, international art
·       Art Editions is for galleries who specialize in artist's multiples and editions
·       New Entries is devoted to galleries less than five years old and are at the festival for the first time
·       Dialogue is unique to galleries with an experimental twist involving monographs and with two or three artists in dialogue
·       Present Future, Back to the Future, Disengi, Section Coordinators, and Talks Coordinators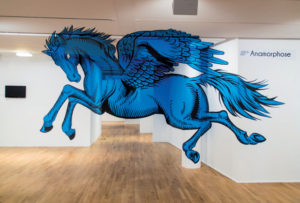 There are also seven prizes up for grabs, and each is awarded by votes from separate juries.  Four of the awards are new for 2017.
An art-filled weekend would not be complete without taking time to enjoy the Egyptian Museum, where you can be part of a guided tour with the museum's expert Egyptologist.  Everything you always wanted to know about Ancient Egypt from hunting to farming to preserved foods.
While you are in the area, you will want to tour the Museum of Ancient Art to get the most from your trip.  The sites in Turin are amazing!  The Royal Palace of Venari and Gardens are works of art themselves, and the tour is guided and offers everything you would want in Royalty.
Art expert, lover, artist or future artist, this is your call to act today to book your tickets!  Don't delay, the dates are getting close, and there is so much to see and do!  Arrive early and stay late, so you don't miss anything and bring the kids, it's all family friendly!