The dates are March 3rd, 4th, and 5th.  The event is "Made in Le Marche."  The purpose is showcasing the region rich in agriculture, culture, and tourism.  We can't begin to describe the delightful deliciousness that comes from this region via beer, organic produce, and chocolates.  To get all the scoop on the festival, visit the official site.
The event is a combined effort between the State Vocational Schools and the Marche Region.  This year's theme is "Crossroads of Quality," and quality is exactly what you will find at this fabulous festival.  The Marche Region sits at the "calf" of the Italian boot map image, to the north is San Marino, and Florence and the region sits seaside at the beautiful Adriatic coastline.  The area is neighbors with Umbria and Tuscany and consists of five provinces Ascoli Piceno, Macerata, Ancona, Pesaro, and Fermo.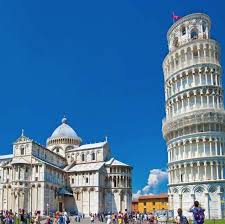 During your visit, be sure to enjoy our Lucca and Pisa tour and enjoy wine tasting, lunch, and a guided tour of the  Piazza dei Miracoli in Pisa: Cathedral and Cemetery.
If you would rather spend the day in Pisa and enjoy the leaning tower and the iconic history that goes along with it, we can do that together as well!  Take a hike up to the top of nearly 300 stairs; it's an experience you will never forget!
Another fabulous Florence pleasure is the Bargello Museum.  Once a fortress and arsenal, the building is now home to an incredible collection of sculpture from the Florentine Renaissance and an assembly of small renaissance bronzes.  These include masterpieces from Michelangelo, Donatello, Cellini, and Gianbologna, to drop just a few famous names. From the charming courtyard, you can view mythological sculptures.  It's a wonderful way to enjoy a day and gain greater insights and appreciation for the artwork of these ancient masters.
And if you're looking for an alternative way to enjoy beautiful arts, the Stibbert Museum should be your next stop.  Frederick Stibbert acquired an enormous amount of art before he died in 1906 and his will, left his home and his art collection to Florence.  What a gift!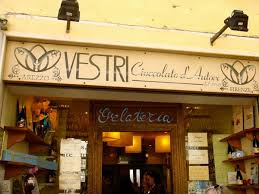 If you didn't get your fill of chocolates in Le Marche, then, don't miss this chocolate artisan of Florence trip.  And, by the way, there is no such thing as a "fill" of chocolates, always room for one more!  This tasty trip includes lunch in a quaint restaurant in the area as well.  A great time will be waiting for you all!
Finally, one of the most fun things to do in the area is enjoying a private Tuscan cooking lesson, so you can take home a wealth of Italian cooking knowledge to share with friends and family.  There are several menus to choose from, and you won't be disappointed no matter which one you select!
So, what's cookin' good lookin'?