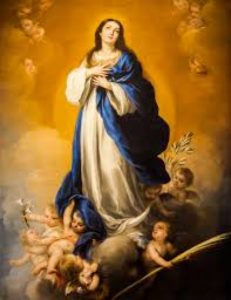 According to Catholic teachings, the Immaculate Conception refers to the conception of the Virgin Mary.  It is often confused with the conception of Jesus.  The event is a celebration on Friday, December 8 and the date is considered a holy day in Italy, Argentina, Portugal, Spain, Austria and the United States.  Although the belief that Mary was without sin is an ancient concept, the date was officially recognized in 1854 by Pope Plus IX.
You may want to be at the Vatican when the Pope places a wreath on a statue of Mary to acknowledge the date.  While there, the Vatican gardens are beautiful, and you can tour the area by bus.  It's a 40-minute trip where you can relax and enjoy the lovely garden beauty and more than 2,000 years of history.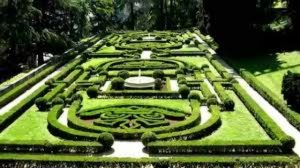 Most of us will be attending a special mass on the eighth.  There is a parallel between Mary and Christ with Adam and Eve.  All four were created immaculately; however, Adam and Eve sinned, and we all thus were tied to sin for eternity.  Mary and Christ were created without sin, and both remained that way.  For this reason, Mary is considered the "new Eve" and Christ the "new Adam."
While in Rome, at the Vatican, you can also tour the incredible museum arts and history, and you can also enjoy lunch inside one of the museums.  This tour includes the magnificent Sistine Chapel tour, a breathtaking site.
A beautiful one hour drive from Rome, you can see the ancient and charming Umbrian hill town of Narni, plus the city museum at Palazzo Eroli.  The area has been inhabited since the paleolithic age so you can imagine the collections of arts and history available at the museum.  Some of the highlights include a large altar created by Domenico Ghirlandaio, as well as the works of Gozzoli, Lo Spagna, Livio Agresti and others are also on display. The Coronation of the Virgin is a piece that has an entire room dedicated to the exhibit.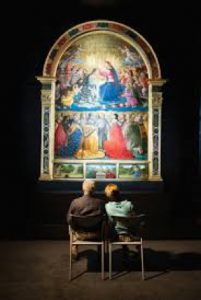 The town library is also situated in the Palazzo and inside you can view one of our most precious Dante art collections.  It was a gift to the library from Giovanni Eroli, who was a descendant of the Marquis of Narni.
When it's time for a break in the action, pull up a chair for a snack and a delicious cappuccino and enjoy the fabulous view of the Nera valley.  The museum is divine and includes a lovely and spacious terrace!
We're planning to be at St. Peter's Basilica after our mass, acknowledging the Immaculate Conception.  It's one of the world's largest churches and the largest museum.  The artwork is incredible; you really must meet us there!  Our favorite is the Pio Clementino Museum, just one of the fabulous museums to see on this tour!  Book your trip today!