The upcoming Taste of Roma is a three day-long extravaganza highlighting the craft that Italians do best, cooking. In this festival, you will be delighted with the vast array of fine cuisine, artisanal and organic foods, and the culture that created them. The festival will be held from the 21st through the 24th of September this year. At this citywide event, chefs and foodies from around the globe will congregate in the Eternal City of Rome to celebrate the flavors and experience that binds them together.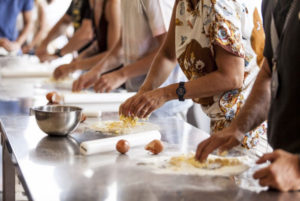 You can expect this to be a family friendly event with plenty of opportunies to delve into what it means to be an Italian. If you can't wait for the festival to begin to get into Roman cooking, try out the pasta cooking lesson in Rome. Learn from the city that basically discovered the concept and enjoy a truly home made Italian pasta. If pasta isn't quite your style, try a similar experience with locally made pizza. This global favorite food is showcased in this walking pizza tour where participants have the opportunity to bite into local pizza options and learn about how pizza trends have evolved and spread through the world. Take your newfound foodie knowledge with you and back into the festival where it'll sound like you've been sampling fine fare for many years.
Italy is renowned not only for the complete dishes they produce but for the simple, quality ingredients they employ in their recipes. The Taste of Roma festival will have an emphasis on the simplest components of culinary artistry. Romans are very classic people. Even as trends change and modernization takes over, Rome holds strong to its ancient past. Understand the classic nature of Rome with this Classic Rome guided tour.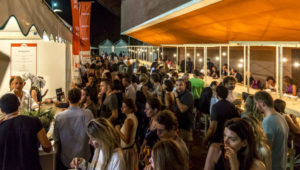 If there's one thing Italians know about fine food, it's what to properly wash it down with. Italian wines have been a favorite for centuries and will also hold a prominent role at the Taste of Roma festival. For wine (and cheese) lovers, there's no need to hunt for the best glass at the festival. Instead, let a local show you the best hole-in-the-wall spots to sip on an array of Italy's wines. This guided tasting tour will educate and inspire and leave you hungry for more. For those with less of a love for wine, Italy's burgeoning beer scene is not to be overlooked. Check out this beer tasting tour to explore how Italy is reinventing craft beer and establishing state of the art breweries.
Have you ever attended a city's food festival? Have you sampled artisanal fare from Italy? What foods would you be most excited to taste at the event? What Italian city aside from Rome seems as though it would make the perfect backdrop for an event like this?