Do you love good music? How about spectacular views with snow-capped mountain peaks and mile-deep valleys? All of the above? You're in luck!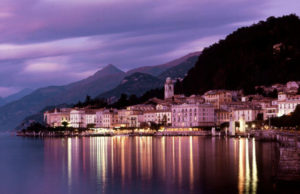 One of the world's most scenic music festivals of the year is approaching quickly. Spread across four incredible stages deep in the Dolomite range, the Sounds of the Dolomites is an annual festival that will bring you close to nature, get your adrenaline pumping, and introduce you to some incredible musical artists.
This high altitude event will celebrate its 24th year of operation with concerts between July 7th and August 30th. Sounds of the Dolomites occurs in the far northern Italian region of Trento and is commonly referred to as the 'Jewel of the European Alps.' After the festival, opt to ride away in style. This Alpine train ride coasts on the highest mountain tracks in the world, starting in Tirano and concluding in St. Moritz.
At this innovative music festival, you'll have the opportunity to watch performances most afternoons, as well as some early morning concerts called 'Dawn over the Dolomites.' These early morning spectacles are an unforgettable opportunity to experience the mountains as the early light begins to touch their peaks amid the sounds of world-renowned musical accompaniment. If you choose to stay at one of the festival's own alpine lodges, you will also have the opportunity to partake in daily excursions. These outings consist of mountain hikes and opportunities to explore with a safe and knowledgeable local guide.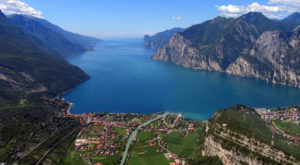 Trentino is located in the heart of the north. It is less than an hour from Lake Como, three hours from Milan and Venice, and only two hours from Verona. This guided excursion offers the ultimate opportunity for exploring the surrounding area. Discover the awe-inspiring Lake Garda, an immaculate example of what the northern lake region has to offer, as well as nearby Verona.  If you'll be in Milan and still looking to continue the outdoor theme of your adventure, make sure to check out Lake Como and Bellagio in this day excursion from the city. Each of these world-renowned lakes touts itself as the 'gem' of the region, and you'll have to decide which one you think ought to get the title. After you've stretched your legs in the Alps and are looking for more of a city vibe, sit back and relax for a private gondola ride and serenade.
Have you ever experienced the Italian Alps? If so, what part of the mountain range did you find most enjoyable? Music is a big part of Italian culture. Have you experienced any music or performances in Italy or by Italian performers? What large scale music festivals take place where you're from? Do any seem to compare to the majesty that is Sound of the Dolomites?