St. Patrick's Day falls on a Saturday this year, so there is no excuse for not getting out and about Italy to celebrate.  We have lots of suggestions for you, so let's get started!
Hop on, hop off sightseeing tour of Verona is a great way to start celebrating.  The city of lovers has views of the Adige river that will take your breath away.  And if you care to enjoy a traditional Guinness, there is also a pub or two that will offer you that drink as well as some energetic Irish music.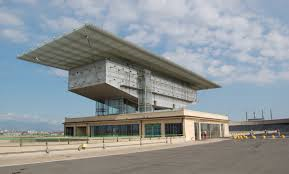 Although St. Patrick is best known for being the patron saint of Ireland, he is also the engineer's saint.  He gained this title because he taught the Irish to construct arches of lime mortar rather than dry masonry.  On that note, you will enjoy seeing industrial Turin and the Agnelli museum.  The facility was once the world's largest car factory (Fiat).
It's impossible to think of any saint without Catholicism popping to mind, so why not spend the day touring the Vatican museums?  Don your green and visit nearly 20 magical museums in Vatican City.  And the tour includes Michelangelo's incomparable Sistine Chapel.  Note that the Colosseum is often illuminated in green lights, it's a beautiful tribute to St. Patrick.  The perfect way to enjoy this site is at night on our Colosseum by night tour, where you can see all of the nooks and underground crannies at the venue.  And as you view our beautiful Rome, you will find several Irish pubs that offer you a pint of Guinness and some lively Irish jigs!
Florence spends several days celebrating St. Patrick, so don your green and join us on this hop on, hop off 48-hour sightseeing tour.  There are two lines to choose from, and you may stop and hop back on at your convenience during the 48-hour period.  Yes, Irish pubs are in Florence!
If Milan is your dream destination, you can honor another saint, St. Catherine with a tour.  St. Catherine was touted to be a very charming woman, and you can see lovely Siena from her perspective.  Yes, you should feel free to wear your greenery!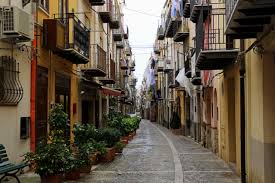 Since we mentioned Fiat earlier, you can enjoy Sicily through the eyes of the Godfather from a hot and spicy, convertible Fiat!  Yes, the first two Godfather movies were shot in Sicily.
Naples is another great option for the holiday weekend.  Two tours are available, one to the Caserta Palace, an 18th-century architectural wonder.  And discover Pompeii, the ancient Roman city, it's incredible mosaics, architecture, paintings, and sculptures.  Pompeii is about a 30-minute trip from Naples.
Come and join us for St. Patrick's Day, Italian style!  Buon giorno di San Patrizio (Happy St. Patrick's Day)