Calling all jazz lovers!  If you haven't booked your trip to Rome yet, you need to get busy!  No matter your taste, the Roma Jazz Festival  is where you will find the best Italian jazz musicians plus some of our international greats.  Be there or be square during the first week of November.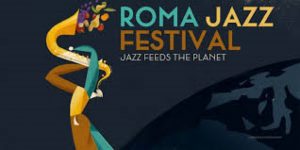 There is so much to do in Rome, that you will want to book return trips to see it all.  Don't worry; we're going to share the best of the best tours with you right here!  First, before you hit the jazz clubs for the festival, why not enjoy a bus tour of Rome at dusk, to be followed by a delicious meal?  There is no better way to spend the evening with a loved one in the moonlight and under the stars!
One of the featured Jazz Festival artists is Mr. Mulatu Astatke, who is from Ethiopia.  As a jazz percussionist, he is known as the founder of Ethio-jazz.  Mulatu also plays several instruments, composes and arranges music.  This 71-year-old wonder will amaze and inspire the jazzman in all of us!
Dayme Arocena, who won the Marti y el Arte award in 2007, is paving the way for other Cuban born musicians to follow in her footsteps.  Dayme is a singer, composer and a choir director who is great fun and very serious about her profession.  See her at the festival too.
Ezra Collective, out of London, will also be onsite.  Their fabulous music is under the influence of Reggae, Hip Hop, and Afro Beat.  You can count on a unique presentation from this band at the festival.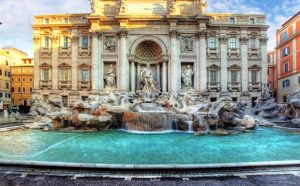 Either before or after you have a blast at this jumpin' jazz festival, spend a day touring Rome.  This is a tremendous 13-hour day, where you can see Trinita dei Monti, Trevi Fountain, Piazza di Spagna and more!  You will learn more about our gorgeous eternal city during this excellent tour, than any other.
Is there anything that goes better with jazz than authentic Italian pizza?  Nothing that we know of, friends!  Tantalize your tummy with three kinds of pizza, tastes of two toppings, two Italian sodas, an expert guide and a visit to the Basilica of Santa Maria Maggiore.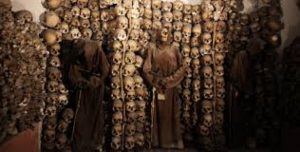 Add a little mystery to your weekend by visiting underground Rome.  You will absolutely find beauty, but likely not the beast!  Catacombs, homes, and churches will take you on a trip back in time.  Our guide will expertly lead you through the underground maze to ensure you see all the "otherworldly" visions.  Underground Rome is a great add-on to your Jazz Festival trip.
So, come on over to Rome and join us as we get jazzy at the festival, full from eating pizza and romantic under the moon.  Get your tours booked today!  See you at the festival!