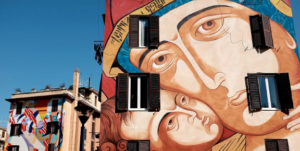 This year marks the 12th annual Rome Film Festival, held between October 26th and November 5th. The festival is at the Auditorium Parco della Musica, a beautiful venue that hosts events that attract film buffs, art enthusiasts, and architecture lovers from all around the world throughout the year. The building and its surrounding property, designed by Italian architect Renzo Piano, makes for one of the largest red carpets in the world and is the perfect space to hold such a lovely event in the Eternal City. If you'll be visiting Rome for the festival, make sure to acquaint yourself with the magnificent city by taking a guided walking and bus tour, which will give you a great  lay of the land.
The festival is one of the primary cinematic events in the world. Each year, filmmakers from all four corners of the globe make their way to Rome to discuss their craft, showcase their newest works, and rub shoulders with other filmmaking greats. For film buffs visiting Rome, opt for a behind the scenes tour of a Roman film set.
Albeit among the youngest film festivals, it is one that receives the most media coverage and hype of any held throughout the year. This is due to the strong economic investment on the part of Rome and the sheer attractiveness of the hosting city. Rome has a strong tradition of art and expression. This is evident in the street art that can be found throughout the city. Opt for this guided street art tour to get a look at some of the most striking and thought provoking pieces in the city.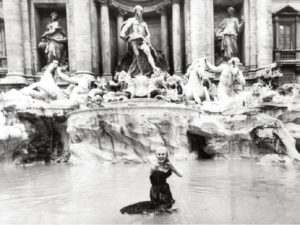 This year at the festival, David Lynch is being feted with a lifetime achievement award for his lengthy career and significant contributions to the world of filmmaking. Creator of Mulholland Drive, Twin Peaks, and Blue Velvet, among others, Lynch has been a primary contributor to film for the past six decades. Vanessa Redgrave, Steven Soderbergh, and Ian McKellan, are just a few that are slated to host discussions at various locations throughout the city during the weeks of the festival.
If you're planning a visit elsewhere in Italy during this time, but still want to delve into the local filmmaking scene, take a guided tour of Venetian filming locations. Venice is one of the most iconic film backdrops in the world, and many spots on the tour are those that you've surely seen onscreen. Delve into the filmmaking magic that takes place in Italy with film specific tours in two of the most beautiful and recognizable locations in the world, Rome and Venice.
Have you ever attended an Italian film festival? How do you imagine Rome and its signature style would serve as a backdrop to this international exposition. How do you believe the city will come alive during the weeks of the festival, with so many artistic individuals in town? How else would you like to delve into the Roman art scene during your visit?