An Italian screenwriter and film director, Giuseppe Piccioni hosts the Rome Fiction Fest, and while we haven't seen a final agenda for 2017, you can count on seeing incredible talent, awesome actors and fabulous films and television shows.  2016 was the famed tenth anniversary of the event and it centered largely around the surge in Italian television shows.  You can expect to see an area designed for kids and teens as well as classes, panels, and question and answer sessions with esteemed Italian actors.  It's a five-day event and attendance is free, so not going would be a huge mistake!  Be in Rome December 7th through the 11th to become part of this unique event and the ever-growing audience of attendees.  The venue is Auditorium Parco della Musica.  (Tip: there is an ice skating rink just next door too.)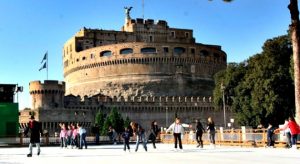 December is a fabulous time to visit Rome because the city is brilliant with holiday lights on buildings, trees, alleyways, wreaths, candles and anything that will stand still!  And they are gorgeous!  As we mentioned earlier, there are ice rinks at Parco della Musica, Castel Sant' Angelo, and Citta Dell' altra Economia.  So be sure to pack your skates!  Meanwhile, back at the movies, we can highly recommend a visit to Cinecittà Studios, where you can see film art as well as the craftsmanship that goes into each unforgettable production.
No one can visit Rome in December without paying a visit to the Vatican Museums.  This amazing excursion takes you to more museums than we can count on two hands, plus two feet!  At the top of the list is the Egyptian Museum, the Gallery of the Tapestries (breathtaking), the Vase Collection, the Sistine Chapel and more.  If you have not yet seen Michelangelo's chapel ceiling, a four-year project that changed the course of art, and made its eternal mark on civilization, you haven't yet lived.  Pictures, although beautiful, cannot possibly do this work of art justice.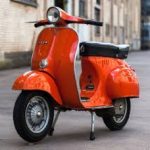 Another fun way to see our beautiful city is by Vespa!  We have been getting around via Vespa scooters since they were invented in 1946.  There is no better way to see Rome, and you'll be scooting around with a professional driver!
When you're ready to end your day, there is only one way; a cruise on the Tiber River that includes a romantic dinner.  You'll experience immense enjoyment spending two and one-half hours cruising under the stars, and eating a four-course meal all while listening to live music.  They even have a vegetarian menu if that meets your taste expectations.  Leaving the area without an authentic Italian meal would be a lifelong regret!  If you prefer, we can also recommend a 24-hour pass to hop on and hop off a cruise if you'd like to make periodic stops along the way.  Viewing Rome from the river's eyes is an incredibly beautiful journey!
In any case, your FictionFest visit is going to be fabulous!  Look for us on the cruise; we'll be doing our holiday shopping, hopping on and off!  Book your visit early, see you soon!