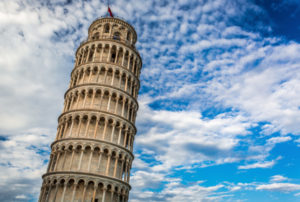 Each year a lakeside town in Italy remembers and celebrates an operatic composer that once fell in love with the charming village of Torre del Lago. A deep love between the composer, Giacomo Puccini, and the quaint hamlet lasted over thirty years and became a defining element of the culture of the small town. In commemoration for the composer, the town posthumously honored Puccini by renaming the lake, Torre del Lago Puccini. Now the town exists as a living homage to the man that imbued the town with music and dedication. The now famous lake is situated very close to Lucca, Pisa, and only a drive away from Florence. A guided day trip to Lucca and Pisa is a fantastic way to experience the lovely Tuscan region and the towns close to Torre del Lago. If you're a little bit tighter on time, still make sure to make a visit to the global icon that is the Leaning Tower of Pisa. Opt for a guided day trip to the leaning tower to learn about the history of the tower!
When the great composer first arrived here, at the end of the 19th century, he was searching for a picturesque and serene place where his creative genius would flourish. Puccini immediately adored the Lake and its village whose houses reflected in the blue-grey waters of Lake Massacciuccoli. While living in Torre del Lago, Puccini composed his main operas such as;  Tosca (1900), Madama Butterfly (1904), La Fanciulla del West (1910), La Rondine (1917) and Il Trittico (1918). If you're looking to fully create an experience based on the fine arts of Italian history, a period themed banquet would prove an incredible evening. This Renaissance Banquet would provide an intriguing juxtaposition to the 20th-century works which will be presented during the Puccini Festival.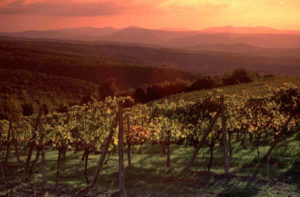 The Puccini Festival in Torre del Lago is the only Festival in the world fully dedicated to the composer Giacomo Puccini. It takes place every summer, this year from July 14th through August 18th. The Festival first debuted in the year 1930 and since has become an increasingly prestigious event which each year attracts tens of thousands of spectators from all over the world. After your trip of fine art and history at the lakeside, enjoy another fine delicacy in Italy, wine. The guided tour through the Tuscan Wine Trail would be the perfect backdrop to reflect on the operatic experience of the Puccini Festival.
Are there any towns where you're from that are famous because of the famous people that settled down there? Have you listened to any of Puccini's great works yeFlt? What town or attraction is the most intriguing to you in this region? Have you ever experienced any opera festivals in Italy before?