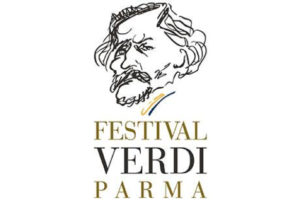 This fall, Parma plays host to one of the most esteemed and anticipated opera festivals in the world. From September 28th through October 22nd, operas lovers from all around the world flock to the town of Parma to enjoy performances, meet singers, and be amongst fellow enthusiasts. It would, however, be a limited interpretation to refer to the Verdi Festival as solely an operatic affair. Instead, it is more accurate to see this festival as a celebration of music, dance, and the delights of the fine arts. In addition to performances of some of the most famous operas in the world, La Traviata, there are DJ sets, dance shows, and even whole performances exclusively by artists under 30 years old. This makes the Verdi Festival among the most unique musical celebrations in the world.
Giuseppe Verdi is the musical genius for whom the festival is named. Take your own VIP tour of his music and life! Each year Parma holds a feast commemorating the life and works of Verdi. The annual feast has been occurring for 204 consecutive years and will take place on October 10th, 2017 at 11:30 am. Verdi, who was born in 1785, drew immense influence from operatic greats such as Bellini, Donizetti, and Rossini. Eventually, through sheer passion and a dedicated musical education, Verdi developed into a world-famous composer himself. For an in-depth exploration of some of the musical history of Italy, check out this tour through Bernini's Rome, inclusive of an inspiring musical display.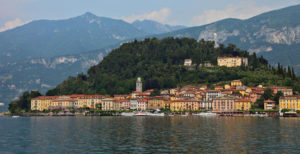 Parma is a northern city, situated between Milan and Venice, in the interior of the country. This ancient city features incredible architectural design, rich cultural heritage, and is commonly referred to as the City of Gastronomy. This association is unsurprising, as several beloved Italian foods even hold the city's namesake. Take, for instance, Parmigiano cheese or Parma prosciutto, both of which are amply available when visiting the city. Take a tour of the local Parma Prosciutto Museum, which delves into the history of the delicacy as well as the city.
When visiting the northern region for the Verdi Festival it is easy to take day trips to nearby cities. The lake region of the north makes for an excellent day trip from Parma. Explore the 'pearl' of the lakes, Bellagio, as well as the world-famous Lake Como with this excursion. Musical traditions in this area run deep, so expect to always have the opportunity to enjoy the melodies of northern Italy. The Verdi Festival provides an excellent jumping off point for music lovers, but the sky's the limit when it comes to enjoying music in Italy.
Have you ever been to an opera festival before? What musical experiences have you enjoyed in Italy? How do you think the mood of the festival will be unique, given its inclusion of a wide array of musical styles? Where else in the northern region would you choose to visit while in Parma?