The Palio di Siena, locally known simply as 'Il Palio', is a bareback horse race that takes place in the Tuscan city of Siena twice annually, once at the beginning of summer and once toward the end of the season. The Palio of Siena has been occurring for hundreds of years and is steeped in history. In many ways, the current celebration much resembles some of the very first Palios.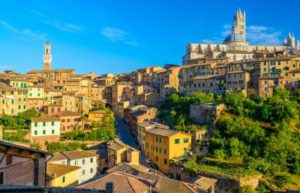 The first race of the season is scheduled to take place on July 2nd and will feature 10 local riders. Each of the competitors will be sporting the colors and seal of various neighborhood districts of Siena. The riders are riding bareback, meaning with no saddle, and must possess strong equestrian ability in order to ride and succeed in the Palio. To even take part as a rider in the race is an esteemed position in the local community.
After the official ride takes place and a victor is named, the winner's neighborhood colors are hung in the City Hall for locals to come and visit. These colors may remain here for months for all to see.
Throughout the week lively celebrations and various demonstrations are held in anticipation of the big race. If it'll be your first visit to Siena, a walking tour of the city is an excellent way to acquaint yourself with the town. Before the big race, it might be nice to get to know the lay of the land.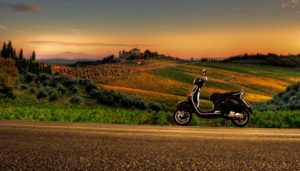 Siena is situated in the famous region of Tuscany. The Tuscan countryside is among the most beautiful landscapes in the world. Opt to spend a day away from the city and immersed in the luxurious side of Tuscany with this private luxury Tuscan expedition. If you're looking for a way to spend the Palio season like a local, try out the most Italian transport possible, the Vespa! Take a Vespa cruise through the city and the lovely surrounding hills of Siena with this driving tour. Regardless of how you choose to enjoy Siena, there's endless history, tradition, and adventure to be had.
Have you ever explored the Tuscan region before? What aspects of the countryside did you fall in love with? Are there any similar landscapes that you've visited in other parts of the world? If attending the Palio, what are some parts of the celebration that you're most excited to witness?