Calling all opera fans!  Some iconic Italian operas will be at our Rome Opera Theatre later this month and in February.  Check these out:
·      Verdi's, I masnadieri (The Bandits) on January 21
·      Bellini's La sonnambula (The Sleepwalker) on February 18
·      Verdi's La Traviata (The Fallen Woman) on February 24
Tickets are available for you here.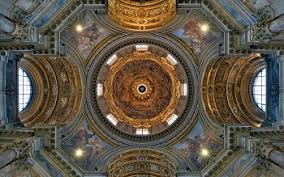 Another great musical opportunity in Rome is at the church of Sant'Agnese in Agone when they host the "Music in Bernini's Rome" itinerary.  This is an incredible guided visit, followed by a live Baroque music concert.  After the performance, join us at a nearby restaurant for some pasta and homemade dessert.  What a great way to enjoy a beautiful day!
If you also enjoy sacred music, you will love the music of Morales, Victoria, Palestrina, and more at the Capuchins' and Santa Maria Immacolata museum.  The program also includes a Gregorian Chant!  The museum is a lovely, cozy venue, perfect for relaxing and enjoying these pleasing harmonies.
While Italian is the primary language in Rome, there are many there who also speak English, thanks to the tourist trade.
We also highly recommend our fabulous day trip to Florence, home of the Renaissance.  The arts and crafts workshops are a treasure, and you can learn more about the renown Medici family, as well as take in the splendid works of da Vinci, Botticelli, and Michelangelo.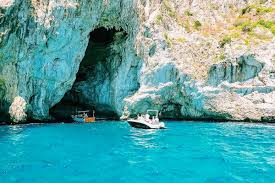 If you haven't been to Capri Island, please join us there for an overnight trip that includes not only the captivating island but also Naples, Pompeii, Sorrento, the Blu Grotto and Ana Capri.  You won't have any trouble finding reasons to love this island with its stunning 19th-century cave surrounded by a cavern and the remains of ancient Roman rock.  The wildlife on the island is another reason to relish its fascinating beauty.  You will see falcons, robins, woodcocks, quail, geckos, conger eels and blue lizards.  The average temperature in the area for February is 48 degrees Fahrenheit so, capris may be a tad cool, but yes, please feel free to wear pants of the same name during your visit!
If a shorter half day trip, fits better into your schedule, there is no better way to spend it than visiting the medieval villages just outside of Rome.  The charming villages will immerse you in a world of natural, wonderous exquisiteness.  You will also be able to partake of the home-grown products and local wines at a nearby old-style tavern in Frascati.  While in this area, you may hear several languages, including Italian, German, French, Sardinian, Catalan, Corsican, and Slovenian.  What fabulous and fun diversity!  See you soon!