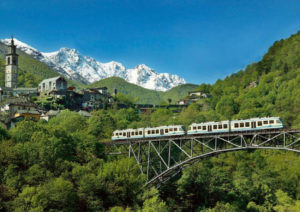 Summertime in Northern Italy is a sight to behold. Simply put, the lakeside transforms into a vibrant, lively, and musical part of Italian life. With the water sparkling under the sunshine, gelato in the hands of a passerby, and shops' doors permanently open, a visit to this region is an incredible experience. Explore Lago Maggiore on a day trip from Milan and even pop into neighboring Switzerland for a few hours!
Lake Maggiore is home to several lovely summer concert series. The Stresa Festival is one of the most prominent of the season and draws audiences from around the world. 2017 will mark Stresa's 57th year of operation and will feature a number of internationally renowned classical and jazz musicians. This festival will begin at the end of the month and carry on through July. The entire northern lake region makes for an incredible visit. If you have the time, opt for a visit to both Lake Como and Lake Bellagio.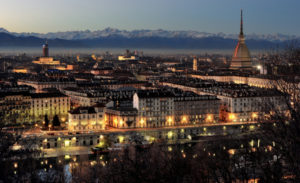 If you'll be in Northern Italy later in the season and want to delve into the world of Italian music more deeply, there is a 19-day musical extravaganza hosted by both Milan and Turin. The Settembre Musica MITO Festival is in its infancy, by Italian standards. 2017 will mark only its second year in existence and will be centered around the theme of nature. Performances in both the Northern Capital of Milan as well as the industrial maverick of Turin will begin at the start of September and carry on through the month. If you'll be in Milan but still would like to continue the waterside excursions, opt for a day trip from Milan to the lovely Portofino and Genoa. Portofino around this time is absolutely stunning and makes an easy side trip from Milan.
Another lovely setting to experience the music of the MITO Festival is Turin. Turin is an incredible, ancient city at the northern tip of the country. Easily accessed from both Milan and Lago Maggiore, it's only a few hours drive between sights. If you'll have an afternoon to take in Turin, we recommend an in-depth, historical tour that will help you uncover the winding history of the city.
Have you had the chance to explore any of Italy's incredible lakes? Have you ever taken part in any summertime music festivals? What lake in the northern region seems the most beautiful to you? If you had a full, free day on the lakeside, how would you spend it?