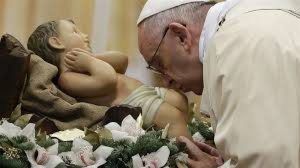 We've been talking a lot about the holiday season and the upcoming new year recently. One thing we haven't covered, until today is Befana Benefica. As you may recall La Befana is our witch, who brings all the children sweet treats on the eve of Epiphany, January 6. There are several Epiphany events around Italy on this date, and we've previously posted about Rome and Venice fun. In Rome, the Vatican is the largest celebration and visiting the incredible museums, and gardens while you are there is a huge bonus. If the Venice Regatta is more your style, be at the Rialto Bridge or along the Grand Canal for a great view of the race.
Now, if you like living in the fast lane, let's chat about the Befana Benefica event in Milan. It's the place for bikers, tall or small on January 6. Ever since 1967, the Moto Club Ticino, a not for profit organization, has hosted the motorcycle race filled with loud engines, rugged bikers in leather jackets and skull bandanas who deliver food and gifts to individuals in need. Registration is not required so hop on your bike and join the parade! No, you don't have to be rugged or wearing a leather jacket!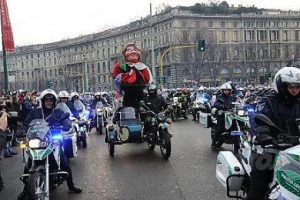 La Befana, of course, leads the charge on her very own decorated bike, following police escorts. The fabulous bikers, from across Italy, are met at each town, street, and school with fans lining the streets, lots of warm greetings, as well as a few sweet treats. The celebration starts off at Cathedral Square at 8:30 on the morning of January 6 and will continue until around 1:30. With three gazebos along the route, where filled stockings are given to needy families, (all donations are accepted at each gazebo), this event is both fun and heartwarming. As the parade passes through, expect stops at the Don Orione Institutes of Milan and the Holy Family of Cesano Boscone to deliver treats to patients. The very appropriate slogan for the event is "A Smile for a Day!"
While you're in Milan, if you're a soccer fan, the tour to remember the past and celebrate the present is a great way to add some flair to your trip. Another way to spend three hours in Milan is participating in a walking tour with incredible food and wine tasting included. What a delicious day! Foodies welcome!
One of our favorite tours is the Cathedral of Milan, dedicated to Santa Maria Nascente, and a symbol of the city. Experience Italian art, history and faith while enjoying this interesting, old-world location.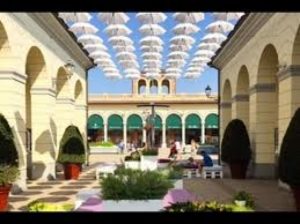 Wrap up this trip with some great outlet shopping. With discounts as big as 70 percent, you can't go wrong! Serravalle Outlet Village is a charming location where you can pick up some terrific fashion deals from Versace, Prada, Rossetti, Nike, Bulgari and many other top designers, totaling 180 shops! We'll be dashing through these shops faster than the eye can see so, you can look for us; however, you may not catch us! Bet we can spend less than you and get more cool fashions! Want to race?