'This Autumn will make independent cinema come alive again', claims the Milan Film Festival. With a multi-day, cinematic extravaganza, the Milan Film Festival is looking like it will be able to make its promises come to fruition. This September 28th through October 8th, Milan will hold its annual film fest, one of the largest in Europe. Since 1995, Milan has played host to independent storytellers and captive audiences alike. In order to make the experience fully enriching, workshops, think-tanks, and speaker series' will be held for the duration of the festival. With films played in iconic, public spaces through the city, the concept of private art and public space are intriguingly juxtaposed. Discover for yourself how art and space intersect with this guided Venetian tour through the canals and past the most famous filming locations to ever hit the big screen.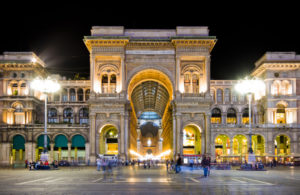 The Milan Film Festival is among the more flexible in regard to restrictions put on filmmakers looking to submit content. Their only requirement is that the Film Festival screening of their film is the very first screening of the film itself. Given this specification, all of the content displayed will be brand new and cutting edge. While having this experience in Milan, make sure to take advantage of the nightscape under which the films are presented. Explore Milan by night on this Segway tour through the vast city. As the curtains close each evening you'll be looking for more adventurous ways to explore your surroundings, and via Segway is a great option.
The film festival itself will offer plenty of opportunities to enjoy your surroundings. Food vendors and cultural booths will be set up within the parameters of the festival throughout the duration of the fest. However, as you aim to explore beyond the reaches of the event, opt for an equally performative experience. Opt for this Maison Milano Dinner Show to get a feel for performance and art in other reaches of the city.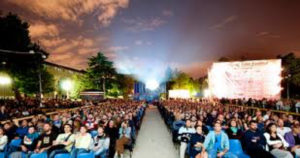 Another widely celebrated Milanese art form is fashion. For a more complete picture of Italian creativity and design, make sure to get a taste of the fashion houses scattered throughout the city. This guided atelier tour will put into perspective all of the ways that Milanese people express themselves, both on and off screen.
Have you ever attended a film festival before? Have you experienced any Italian cinema? What are some ways you would enjoy the city by night after watching a film at the festival? Which of the Italian arts are you the most drawn to?