If you're an American, the Veneto Region will feel like home away from home. Europe may have different customs than we do on this side of the Atlantic, but passions and playthings are more similar than you might think. Take skiing for instance. Have you done any night skiing in the States? Try it again (or for the first time) in the Dolomite Mountains of Cortina d'Ampezzo. This world-renowned ski resort puts together a Midnight Christmas skiing event every year, by torchlight.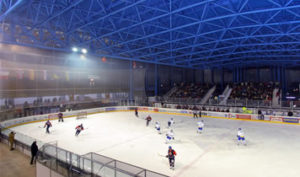 Cortina was the host site of the 1956 Winter Olympics and is currently the home of SG Cortina, a professional hockey team that plays at Stadio Olimpico del Ghiaccio. If you're looking for something to do other than skiing, you can usually catch a hockey game or go for a public skate at the stadium. Winter activities abound in this quaint alpine setting.
Best Choices for Pizza and Fine Dining
After the game, stop by Birreria Pizzeria Vienna for scrumptious oven baked pizza and a selection of choice European beers. Be prepared for a cultural mix. Cortina d"Ampezzo is located in Northern Italy, Veneto Region, just two hours north of Venice. Since it's easily accessible from Germany, Austria, and Switzerland, you'll find that the patrons of this pizzeria are quite diverse, as are the food and drink.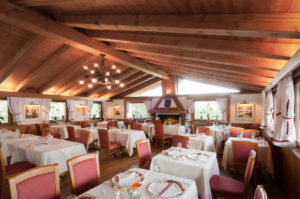 If you're looking for something more formal, try El Camineto. Consistently ranked as one of the top restaurants in the Veneto Region, this family-owned restaurant serves traditional culinary creations and fine wine. Order any entree or appetizer that includes their delectable grilled meats and savor the scenery. Dine indoors if you visit in winter, but if the weather permits, sit out on the terrace with a spectacular view of the Ampezzo Valley.
Gondola Tours and Grand Palaces in Venice
When you visit the Veneto Region, try to include a trip to Venice and a boat or gondola tour of the Grand Canal. The Venetian canal system has been used in multiple feature films, most notably "The Italian Job" and "Casino Royale." You can fantasize about being James Bond as you listen to tales of intrigue and conflict from the fourteenth century. The local canal guides are generally happy to share their knowledge and answer any questions you might have.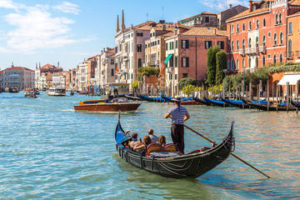 Venice is city of architectural wonders and it's impossible for visitors to see all of them in a few days. In additional to going on a gondola or boat ride, take a walking tour that includes the Piazza San Marco. You'll find two of the finest examples of Italian architecture side by side, the Gothic style Palazzo Ducale and the Italo-Byzantine Basilica San Marco. You'll do a lot of walking, so wear comfortable shoes. If you're looking for a bite to eat, find Osteria da Carla. It's a few steps away from the square, but the food is excellent and the prices are affordable.
Please Share your Experiences with Us
There are a number of Veneto Region restaurants and recreational activities listed on this page and throughout our website. We here at Weekend in Italy would like to know what your experience is like should you choose to visit any of them. Please share your feedback with us by using the comment section below.