This Saturday marks the annual return of La Notte dei Musei, or Museum Night in Rome. On this evening dozens of civic museums, private galleries, national monuments and archaeological sights will be open to the public from 20:00-2:00. This late night at the museums will offer guests a uniquely darker art experience than they are accustomed to. Per usual, entrance to the participating museums will be reduced to one Euro. The objective of this city sponsored annual event is to encourage Romans and tourists alike to interact with the art world in a different setting than usual, provoking new perspectives and a more adult atmosphere than usual. Many private galleries will be serving drinks and snacks and it is common for those making the art crawl to stop for a quick drink in between viewings- this is Saturday night after all. For those looking to interact with the Roman art world, but who will not be available on this specific evening, May 20th, we recommend this Roman Museum Combo Ticket. Given Rome's international standing as among the best cities in the world to view famous artwork, making it to more than one museum is almost a must. However, if you'd prefer to spend a longer period enjoying a singular museum, the Palazzo Barberini is an absolutely essential visit, and tickets can be purchased here.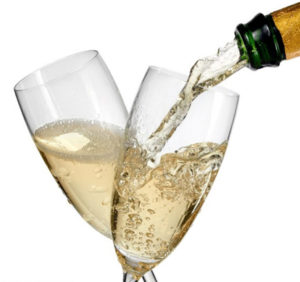 For those more drawn to Notte dei Musei for the adult atmosphere, evening setting, and adult beverages than for the artwork, we hear you! The fact that the Museum Night is set during typical going out hours is no coincidence, but instead meant to infuse the typically jovial Saturday night atmosphere with the rich art world. It's typical to see Italians on this night dressed for elaborately fashionable parties drifting from gallery to gallery, Prosecco in hand. If you'd love to get a taste of Rome at night, drink in hand, but wouldn't mind skipping out on the art altogether, that's fine as well. Opt for a dinner cruise on the Tiber River and enjoy the city scape at night from the comfort of the deck.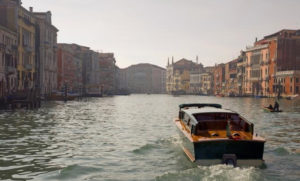 Does La Notte dei Musei sound like an incredible, art filled evening, but you're disappointed not to be in Rome this Saturday? We completely understand. Luckily, this time of year combined with the richly steeped art history in every corner of Italy make it easy to get the same vibe elsewhere. If you'll be in Milan at any point and are looking for a similar vibe, we recommend a terrace pass to the Duomo. This will give you access to the inspiring Duomo rooftop where you can admire the artful architecture ad well as watch the sunset above Milan. Conversely, if you'll be in Venice, a dinner cruise through the canals and into the wider Galleon is a must-do. This dinner cruise allows you to see Venice from the sparkle of the water and is truly unforgettable.
Which museum would be the first for you to visit?