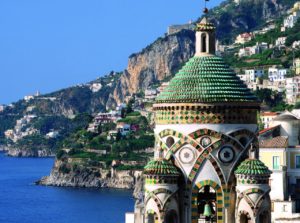 In our last installment, we covered ferry destinations from Naples, including Ischia, Procida, Sorrento, and Capri. Today, we'll be traveling further south along the azure waters of the South Tyrrhenian Sea to the Amalfi Coast. Resplendent with breathtaking and exciting destinations best accessed by water, the best choice for the independent traveler is a first stop in Amalfi itself.
The Cathedral of St. Andrew in Amalfi
Built in the early 1200's, the Duomo di Sant'Andrea Apostolo contains the remains of St. Andrew the Apostle. Legend has it that these remains, brought to Amalfi by Cardinal Pietro Capuano in 1208 AD, protect the city from hostile forces. In 1544 AD, the ships of Ottoman Admiral Ariadenno Barbarossa were sunk by a sudden storm surge off Amalfi. You'll hear the full story when you visit the cathedral, along with a full recounting of the legend of St. Andrew the Apostle.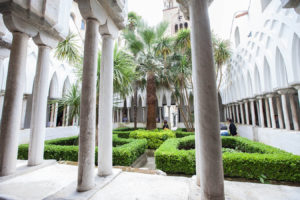 Amalfi is one of many scenic ports on the Amalfi Coast. As a starter for this voyage by sea, it's a friendly destination worth spending a few days in. You can actually walk from one edge of town to another in about twenty minutes, but there are dozens of beaches, piazzas, restaurants, and souvenir shops to visit, so don't leave yourself short on time. You'll need at least a full day to tour the cathedral and the "Cloister of Paradise", the remains of an older church built in 509 AD.
Salerno and the King of Italy
World War II was a time of upheaval and change in Italy. Americans are familiar with the name of Prime Minister Benito Mussolini and his Fascist movement. What many don't know is that Mussolini rose to power after King Victor Emmanuel III appointed him Prime Minister in 1922, a decision that would eventually tear the country apart and end the monarchy. King Victor abdicated in 1946. His last seat of government was the Amalfi Coast city of Salerno.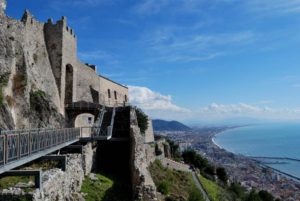 This is just a short chapter of the colorful history of Salerno, which spans millennia. Archeological findings in the region date early human occupancy back to between the 9th and 6th Centuries BC. Prior to hosting the monarchy in the 20th Century, Salerno saw periods of rule under the Etruscans, Romans, Sicilians, Normans, Spanish, and French. Needless to say, this cornucopia of cultures has left its mark on the ancient metropolis. Make sure you give yourself plenty of time to visit historical landmarks there, including the Castello di Arechi and Minerva's Garden.
Hidden Gems – Atrani and Positano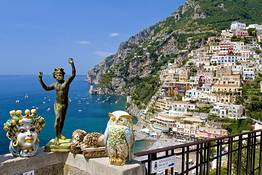 Independent travelers to the Amalfi Coast typically look for a combination of major tourist attractions and out of the way hideaways. Cost is a factor also. For Americans, now is the best time to travel for both. The dollar is strong (Euro is currently at $1.04) and the season is right for peace and quiet. Our top recommendations for a serene Mediterranean vacation in the early months of 2017 are Atrani and Positano. Both of these quaint Italian villages feature magnificent cliff top views, authentic Italian lodging and restaurants, and hiking trails that will take you to other coastal towns. Enjoy.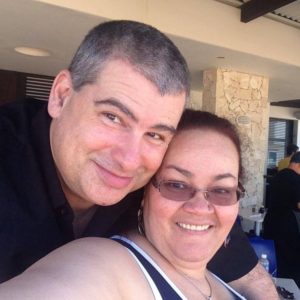 About the Author: Kevin D. Flynn is a Writer and Content Marketing professional. He lives in Leominster, Massachusetts with his wife Evelyn and two cats, Furbie and Fuzz.