Springtime in Italy is nothing short of magnificent. There are several magical factors at play that make an Italian springtime visit so spectacular. To help you navigate this special time of year and enjoy an Italian springtime as much as possible, we've compiled a list of a few of the many reasons that an Italian spring visit is an absolutely necessary life experience.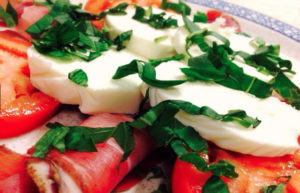 Cuisine
The food is out of this world. Italian food culture is unparalleled, period. But during the spring months it seems that Italians hold nothing back. As the warmer months cause Italian grown foods to ripen and mature, Italian chefs begin to integrate them wholeheartedly into local menus. Strawberries, apricots, asparagus, artichokes, asparagus, puntarelle and truffles are sure to be springing up on menus around the country. In order to fully take advantage of the culinary delights available at this time of year, try a one of a kind food tour through the incredible city of Florence. If you're looking to really take in the scents and flavors of Italy during this lovely time of year, try a springtime food and wine pairing at a picturesque Italian vineyard.
Culture
Italian museums have inspiring special exhibits in full swing! If you've come to Italy to enjoy some of the many world class museums, take a visit this Spring! Although cool events take place throughout the year, springtime is a historically fantastic time to visit some of the museums. In order to make the most of the time you have, try a guided museum visit in Rome with experts who can direct you to the best of the best. Make sure you've got plenty of memory on your cameras as it'll be a challenge to stop snapping!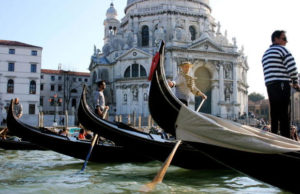 Getaways
Spring months are considered a 'shoulder season'. This means that, although Italy is arguably most magnificent during the Spring months, it is not the height of the tourist season. This is excellent news for visitors as they'll be saving on hotels and flights during this time of year but not sacrificing a thing in regard to sights and beauty. This also means that Spring is an excellent opportunity to do all of the super touristy things you've dreamt of doing (hint hint gondola rides in Venetian canals). If you've had dreams of visiting some incredible coastal sights, this is a perfect time of year to visit without being bombarded by thousands of other visitors. This is an especially incredible opportunity to visit Cinque Terre, where the water glitters even more brilliantly than normal and can be enjoyed with more elbow room than later in the season.