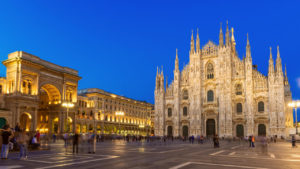 Since today is a holiday in the United States, we'd like to take a few moments to talk about leisure time for business travelers in Milan. Visualize yourself relaxing. It's the end of a long day of meetings, introductions, and negotiations. Now you're faced with some down time, perhaps even a day off, before flying home. What is there left to do? You're in Italy and it's time to have a little fun.
Chances are, like most business travelers, you've been using the hotel Wi-Fi connection. Since chances are pretty good that you'll be traveling out of signal range, you'll want to set up a mobile hotspot before you begin your Italian odyssey. In Milan, the best provider for this is Expresso Wi-Fi. You can rent one of these pre-paid, pocket-sized devices for as little as seventeen euros a day.
First Up: The Last Supper and a Milan Guidebook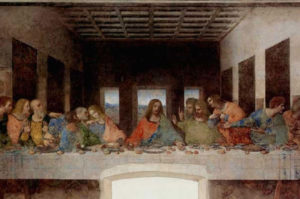 For tourists or business travelers, Leonardo da Vinci's Last Supper is a must see. The fresco is located in the refectory of the Convent of Santa Maria della Grazie, accessible by train at stop Corso Magenta. You could rent a car or scooter instead, but you'll find that Milan public transportation is reliable, safe, and you don't have to search for parking.
If you're the independent type, log on to Weekend in Italy and book our Combo Ticket, which includes a ticket to see the Last Supper and a Milan Guide Book. The guidebook will show you the best tourist destinations in Milan, including the Brera Art Museum and the Sforza Castle Museums. Both are stops you'll want to make while in town. The city's history dates back to 400 BC, so there's a lot to learn.
Another must-see landmark in Milan is the Cathedral of Santa Maria Nascente, known also as the Duomo di Milano. The Cathedral Terraces offer a great view of the city and the Baptistery is an archeological area. The building itself is a magnificent work of Gothic architecture and its complexities are unique among even the cathedrals of Italy. Your visit there will leave a lasting impression.
Spend your Off Day in Verona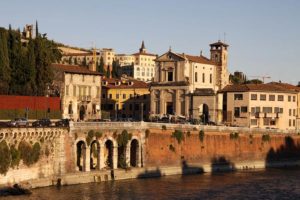 Milan is the home of Borsa Italiana, Italy's stock exchange, so during business hours you will see young professionals, dressed for success, traversing the business district with serious intent in their carriage and demeanor. You may even be one of the thousands of business travelers who go to Milan each year to visit the stock exchange. If you are, and you have a day off before departing, take a break and travel out of town.
Verona is our recommended destination. Though not far away as the crow flies, the culture is vastly different from the frenetic activity you'll find in Milan. The City of Verona sits at the foot of the Alps and is the backdrop for the timeless story of Romeo and Juliet. It's a two-hour bus ride away, but it's well worth the trip.