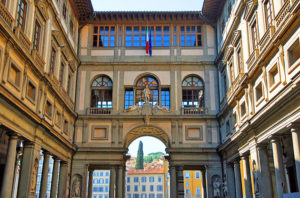 Florence has been a popular destination for business travelers since the 14th Century. Birthplace of the Medici and home to the Uffizi Gallery, this culturally rich city launched the Italian Renaissance and financed the Papacy through the medieval centuries before the discovery of America. From 1569, when Cosimo de Medici was Grand Duke of Tuscanny, to 1737, when Gian Gastone de Medici passed away, Florence was the dominant financial and political power in Europe.
Finance and banking are still profitable industries in Florence, but business travelers also visit dozens of industrial complexes in the suburbs that produce everything from furniture to food. The Florence-Prato-Pistoia industrial district is on of the largest exporters of Italian automobiles and Vespa motorcycles. If you're visiting Florence and want to try out one of these famous Italian scooters, book the Vespa Tour of Chianti offered by Weekend in Italy.
Meeting and Conversation Tips for Business Travelers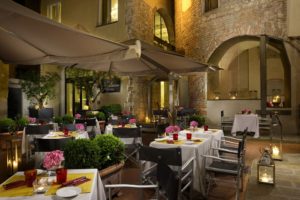 Business is business, no matter where you are in the world. There are certain principles that apply regardless of what country you're in. Show respect, know your subject matter, and do your homework. In Florence, just as you do in America, lead with a firm handshake and look your contact in the eye. Most importantly, know who the boss is. You'll want to show him proper respect.
When meeting a group of people, shake everyone's hand. Business travelers from America should not use the "hand wave" we're so well know for. It's considered crass and may offend. Refusing an invitation to a group or one-on-one meal is also considered rude. Relationship building in Italy always happens over food and the food in Florence is some of the best in the world.
Shopping for Designer Business Suits in Florence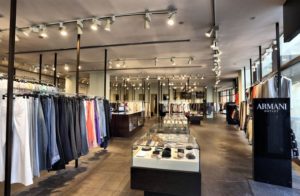 Imagine this. You're in Florence as a business traveler and you suddenly have a few hours of free time on your hands. What do you do? Dining on fine Italian food is always a good choice, but chances are you've already done quite a bit of that in your business meetings. You could take a tour of the Basilicas of Santa Croce or Santa Maria Novella and you should. They are well worth the trip. Before you buy the ticket though, you really ought to go shopping. Florence is one of the best places to buy designer clothing.
Proper attire means a lot when you're doing business in Italy. Buying an Italian designer suit in the United States will cost you several hundred dollars. In Florence, there are factories that make those designer suits and factory outlets that sell them, at a cost significantly less than what you'll pay on this side of the Atlantic. You can get bargain basement prices on Gucci, Fendi, Armani, Dolce e Gabbana, Jill Sander, Helmut Lang, and Prada. It's definitely a shopping trip worth taking.
Business Rules to Live by while in Italy
To summarize, there are three main tips we can offer if you're one of hundreds of American business travelers going to Florence this year. 1) Show respect to all your business contacts. 2) Accept any invitations to eat fine Italian food. 3) Buy yourself a nice suit and look the part of a successful business executive. Follow these simple rules and you'll be able to build solid relationships, make some new friends, and close deals. That is your ultimate objective, isn't it?