Today Italy is one of the global leaders of innovation, tourism, and policy. Italy is a healthy, thriving republic that often sets the stage for other nations looking to take a page out of Italy's book. But it certainly hasn't always been this way. In fact, until April 25th, 1945 Italy was a monarchy and, for an extended period, a communist dictatorship. While in Italy, take a visit to the seat of the monarchy for centuries, located in Naples. Attempting to rule the nation as a modern day Caesar, Benito Mussolini acted as the fascist dictator of Italy from 1922-1933. During these 11 years of torment, Italians were subjected to the whims of an unstable leader looking to fulfill his self-proclaimed, 'thirst for military glory'. During WWII, Mussolini aligned himself with Hitler, and Italy grew into a repressed, war torn country. However, in 1945, Italians overthrew the dictatorship, ended its civil war, and established itself as a republic. This day is now a national holiday and is celebrated throughout the country.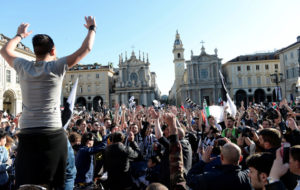 Though April 25th is not the day in which all of Italy was liberated, it is celebrated as the official independence day because it was the day in which Milan and Turin, the economic and cultural strongholds of the north, were freed. Turin is still referred to as the 'Cradle of Italian Liberty' and during this time of year, reminds the rest of the nation of its battle for liberation. Take a walking tour of the city to learn about its bloody battles for independence that have forever changed the course of Italian and global history. On this day, workers and citizens throughout Milan went on strike, refusing to operate at all until their demands of freedom were met. While in Milan, take the opportunity to learn more about its artistic and important history with a documentary viewing. This northern strike was led by, Sandro Pertini,who would go on to become the first president of the republic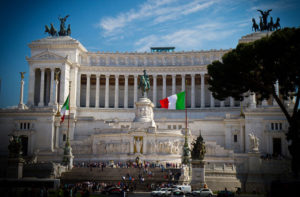 On this day in Italy, workers generally have off to celebrate their victory from fascism. Each year marches and rallies are held in towns and cities across the nation to reconfirm Italy's commitment to independence. The President and various political leaders from around the country give speeches on the 25th to reinvigorate the populace to the cause of victory. In Rome, various demonstrations and gatherings will be held to commemorate the important day. In the Ostiense and Pigneto districts especially, crowds will gather to celebrate the liberation and parties will go into the night. To accommodate the crowds, parking will be limited, buses rerouted, and many public services suspended. The 25th falls on a Tuesday but many Italians are likely to use this opportunity for a four-day weekend. In order to make the most of your time in Rome at this point in the year, opt for a guided tour of the city's most important historical sights.
One can arguably say that most nations were hurting for peace, liberation, and justice during WWII. Regardless of where you come from, there is cause to celebrate the end of this inhumane and oppressive era. Join the Italians on the 25th in reveling in a free Italy and a more just and peaceful global future.
Have you ever experience Italy's Liberation Day before?
What do you imagine the mood of the people will be on this day?