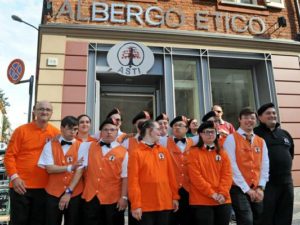 As we turn the page into a New Year, we here at Weekend in Italy would like to take a moment to acknowledge those who struggle with disabilities, and the warm-hearted individuals who care for them. Going on vacation with special needs travelers can be challenging. Getting through the airport, dealing with customs, and finding destinations that are equipped for the disabled are all daunting tasks. For parents and caregivers frustrated with this process, we recommend Hotel Asti Etico.
The Hotel Etico in Asti is a hotel managed and operated by a staff of adults with Downs Syndrome. This pet friendly "ethical hotel" features twenty-one rooms, a broad range of amenities, and a multi-lingual staff. They are also equipped with wheelchairs, prams, bicycles, and tactile maps of the hotel for the blind. For special needs travelers, this is one destination where you will not be treated as a second-class citizen. The experience at Hotel Etico will be truly "special" for you.
Travel Itineraries for Special Needs Travelers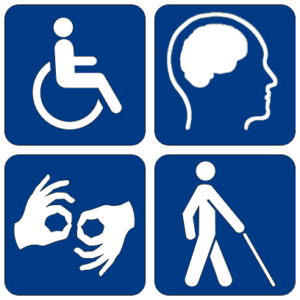 There are a number of local itineraries that you can set up at the hotel. These include day trips into Asti itself, cultural and food tours of Alba, a wine tour to the Marquis Falletti, and a stunning journey into the vineyards of Barbaresco. Each of these itineraries is specifically designed for special needs travelers, but there are some limitations, so check the hotel fact sheets carefully before booking.
Take a Train Ride from Asti to Turin
The travel time by train from Asti to Turin averages roughly thirty-six minutes, which makes it an ideal destination to commute to when staying at Hotel Etico. Before you depart, visit Weekend in Italy for a selection of tours you can take while in Turin. The city is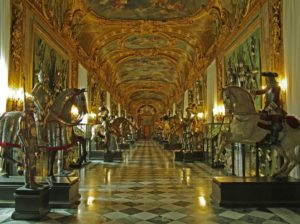 mainly handicapped accessible, having hosted the 2006 Winter Olympics and Paralympics, so you'll find that most tourist sites in Turin are equipped for special needs travelers. Here are three tours we recommend:
Classical Turin: Glories of the Kingdom, the Baroque, and Historical Cafes
Turin is considered the "Capital of the Alps", so it is fitting that this brief two-hour walking tour begins at the Royal Palace. Tour groups are small (maximum of twenty five people) and the pace is slow, with a helpful guide taking the time to answer any questions about the architecture, artwork, or weapons of the Royal Armory. After a tour of the palace, you'll next visit the Cathedral of San Giovanni, home to the Shroud of Turin, and then the Church of San Lorenzo. The tour ends with a meal at one of Turin's picturesque cafes. Click here to book this tour.
Guided Visit to the Historical Center of Turin
This is a good choice for a slightly longer tour of historical Turin. The Royal Palace, Cathedral, and Church of San Lorenzo are included in this excursion as well, but you'll also see the Piazza Castello, Palazzo Madama, and the Roman Quadrilateral, where you can view and buy souvenirs at antique shops and cafes. This tour is three hours long, so wear comfortable shoes. Click here to book this tour.
Magic Tour – Not for Everyone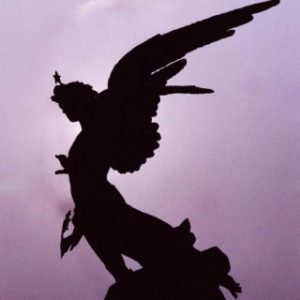 Special needs travelers often see and feel things the rest of us simply cannot understand. The evening "Magic Tour" of Turin includes the Portone del Diavolo, spectral dragons, and the legend of the alchemical caves. The images on this tour are often scary, so be cautious when booking this trip. The veiled woman holding the chalice of the Holy Grail may offer comfort to some, but could be too frightening for the sensory or mentally disabled. Parents and caregivers may want to do this one on their own. Click here to book this tour.