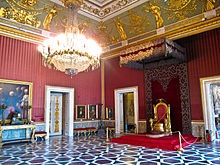 Italian history was already ancient when the United States was born in 1776. American tourists often have difficulty comprehending the shear scope of that history, a span that covers millennia. In Naples, one of the oldest inhabited regions of the world, evidence of human habitation has been uncovered from as early as the second millennium BC. If you're a history buff, Naples is a must-see. Indulge us for a moment and let Weekend in Italy take you on a journey that begins in the 18th Century and goes back in time over a thousand years.
Turn Back Time in the Palaces of Milan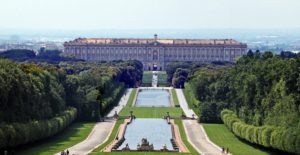 To begin your Italian history tour, we recommend visiting the palaces and castles of Naples, beginning with the newest and going back in time from there. The Royal Palace of Caserta, just 37 minutes from Naples, is an excellent starting point. Constructed in the late 18th Century, the palace is five stories high and has 1200 rooms, along with twenty-four state apartments. Be sure to walk the gardens and visit the library, seminary, and cathedral church while here.
The Royal Palace of Naples is slightly older. Completed in 1620, the Royal Palace was home to Neapolitan monarchs for three centuries. This landmark of Italian history housed the Bourbon kings during their rule of the Kingdom of the Two Sicilies (1734-1860). You can tour it any day of the week except Wednesdays, and don't try to go on Christmas or New Years Day, because they are closed.
After visiting these centuries-old architectural wonders, you should be ready to look back a few centuries. Castel Sant'Elmo was completed in 1343 AD, but there is evidence of a smaller structure on the site dating back to 1275 AD. Built as a military fortress, St. Elmo's Castle has a commanding view of the Bay of Naples and surrounding countryside. Leave yourself some time for a tour here. There is over a thousand years of Italian history embodied in the structure.
The Phlegraean Fields and Pompeii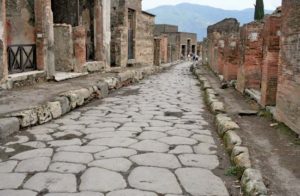 For those not too familiar with Italian history, there is a very large Greek influence in the culture, particularly in the southern regions of the peninsula. The Phlegraean Fields are a volcanically active area containing archeological dig sites rich with Greek and Roman artifacts. There are multiple sites to choose from if you're visiting, including Baia, a retreat for the Roman elite, and Pozzuoli, which was originally called Dicaearchia, or "City of Justice," by the Greeks who founded it.
Your final destination should be Pompeii. The legendary Roman port was destroyed by the eruption of Mt. Vesuvius in 79 AD, but the lava and ash that buried the city preserved the remains in almost pristine condition. For lovers or students of Italian history, it is by far the best place to view Roman culture in its pristine form. The archeological site here is over 160 acres, so wear comfortable shoes. You may also want to bring a lunch. There are nearby restaurants, but you won't want to venture off site once you begin a tour here.