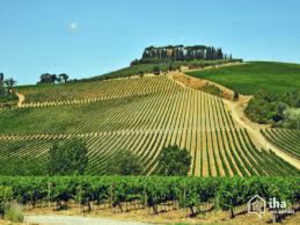 There is no doubt that Italian wines are among the finest in the world. With perfectly balanced conditions, rich soil, and generations of wine growing expertise, the Tuscan region is a gem for wine lovers. Chianti, an especially dry variety of red wine, has been grown in the Tuscan region for centuries. Its aroma is commonly associated with tart cherries and even violets. With such a beautiful and flavorful export, it's no wonder that people travel from all over the world to taste the wine in its natural environment. On September 2nd, Tuscans celebrate the 91st annual Impruneta Festival of the Grape. At this celebration, wine lovers from many countries congregate in the hilly town of Impruneta to further delve into Chianti tasting, growing, and appreciation. For an in depth wine and cheese experience in the town of Impruneta, opt for this guided experience of the culinary delicacies that have made the region famous.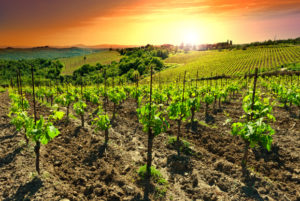 The Festa dell'Uva hosts dozens of booths throughout the ancient town, displaying goods ranging from fine wines to street food to unique wine glasses. The festival is a great opportunity to enjoy many varieties of Chianti as well as to better understand the history of the town and its surrounding Tuscany. In addition to the gastronomic delicacies on offer, there are processions of local Italians dressed up in traditional attire moving through the town. These processions highlight the locally grown wine in its historical context. To experience the juxtaposition of Italy's ancient traditions with its exotic future, complete your day with a Ferrari ride through the Tuscan vineyards.
At the festival witness some of the mischievousness of the local people. According to tradition, it is common for neighboring towns to prank the village of Impruneta during the wine festival. The pranks in question are jovial and add to the local feeling you're sure to experience.  Spirits are high throughout the day as visitors and locals alike continue to imbibe throughout the afternoon.
If a day of wine and food tasting hasn't yet sated you, continue the experience with full wine tour through Tuscany. This tour gives you insight into and tastings at a number of the most renowned wineries in the world. If you head back to Florence after the conclusion of the festival, opt for a food tour through the beautiful city. The love for wine and food in the Florentine region runs thick. These are a people that are acutely aware of the finer things in life, and take the time to enjoy them. A local guide provides the perfect opportunity to fully experience the bounty of Tuscany and Florence.
Where in Tuscany have you had the opportunity to visit? Have you been to an Italian winery before? What kinds of pranks do you imagine neighboring towns might pull on the people of Impruneta? Do towns in your home region pull pranks on one another too?