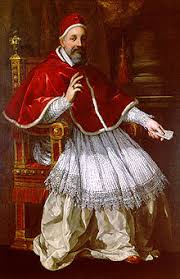 Celebrated unofficially only by politicians and supporters of Lega Nord, April 7, recalls the oath made by Northern Italy cites to create the Lombard League.  The Lega Nord is a regional political party in Italy, and you may also hear it called the Northern League or Lega, or Carroccio.
The oath was most popular during Risorgimento because it had symbolic significance of the Italian nation to defend its proud heritage and liberties.  A full and reliable history has never been documented; however, we believe that then-Cardinal Uberto Crivelli (who later became Pope Urban III), was involved because his roots were so deeply tied to northern Italy.  He lived in Verona and sadly inherited political feuding between many of the northern Italy cities when he became Pope.
Giovanni Berchet, an important poet of the day, and an admired nationalist was born in Milan in 1783.  Pontia's Oath was only one of his writings that became popular as a commemoration of the oath.  You may hear it beautifully spoken in Italian here.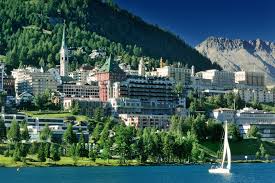 While you may not find any celebrations on April 7, booking a trip or two to northern Italy is a great way to kick off spring!  Whether your tastes run from mountain climbing to sunny beaches on the Riviera, to fabulous food and wines, a trip to northern Italy can satisfy any taste!  Since we've been talking about Berchet, let's start in Milan!
Known for being one of the most beautiful train trips in the world, join us on Rhaetian Railway coaches.  Our trip covers Tirano, Bernina Pass, Engadin, and St. Moritz.  We even slip into Switzerland for some delicious chocolates!  And so much more!  A tantalizing and tasty tour that will be unforgettable for all.
You can also enjoy a walking tour through Milan, following the steps of masterful Leonardo da Vinci and his Milanese works.  This tour, of course, includes Church of Santa Maria delle Grazie, to admire The Last Supper.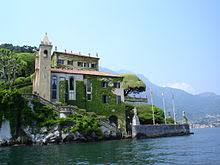 If you're inclined to add a little romance to your trip, Lake Como is a fabulous day trip from Milan.  It is one of the loveliest lakes in Italy and continues to be an inspiration for many romantic poets.
And speaking of romance, how about a Romeo and Juliet salute in charming Verona?  Lake Garda is part of this trip to the foothills of the Alps where you can enjoy lemon trees, olive groves, and vineyards.  You will recall that Romeo and Juliet was not the only Shakespearean play set in Verona.  The Two Gentlemen of Verona and The Taming of the Shrew were set there as well. 
Finally, let's wrap up this trip with another day trip from Milan to Cinque Terre.  Cinque Terre means "five lands," and refers to the five perilously perched villages strung along a short stretch of rugged coast in Liguria on the Italian Riviera.  Suspended between land and sea, these five villages are a terrestrial paradise, listed by the UNESCO as a World Heritage site.  You will also experience a variety of transportation modes; via foot, boat, and train, such fun!
Go ahead, book as many trips as you like because you can't possibly tire of enjoying some of the most luxurious parts of northern Italy!  And we didn't even mention all the museums with glorious artwork!  See you soon; we'll be booking our follow up trip to Milan!