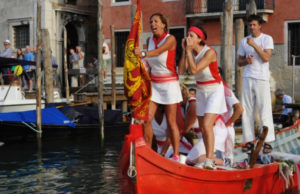 The Venetian annual rowing calendar is filled with events throughout the year. Each one is unique and demonstrates the ancient and colorful maritime history of the Venetian culture. One such event that commemorates a millennia old tradition is the Regata Storica, or the Historic Regata, which takes place at the beginning of each September. This year falling on September 3rd, the Regata offers the opportunity to experience Venice in its most quintessential light, from the waterside. Explore the maze like canals that fill the city with a boat tour. To get more familiar with the layout and history of Venice so that you're ready for the craziness of the Regata, opt for a guided walking tour. The city streets are an excellent place to get into the thick of the action and immerse oneself in Venetian culture. You'll be able to identify contestants and participants by their vibrant and historical outfits, which remind one of the centuries-old tradition that the Regata Storica represents.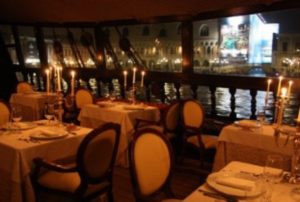 In the Regata Storica, Venetian gondoliers dress up in traditional attire and carry the Doge, his family, and other dignitaries through the grand canal amid the cheering of Venetians at the water's edge. This historic tradition is is still held in much the same way as it has always been and allows one to glimpse into the past of Venice. For a deeper understanding of the history and traditions of this city, make sure to visit the Venice Accademia Galleries, which hold some of the most iconic Italian Renaissance artwork and help transport visitors back in time.
The main course of the gondola races will take place on the Grand Canal, beginning at St. Mark's and stretching all the way down to the St. Lucia train station. During this time you can expect for Italians from all over the region to be visiting the city. Restaurants along the Grand Canal are filled and offering seasonal delicacies. Late summer in northern Italy offers an excellent opportunity to taste the summer harvest and the locally grown fruits and vegetables. To combine your Regata waterside experience with one of a more culinary nature, try an incredible dinner cruise aboard the Galleon which will take you all throughout the northern lagoon and offer exceptional city views.
Have you ever experienced a Venetian Regata? What Italian foods would pair well with an afternoon by the waterside? Have you ever been on the canals in Venice? Are there any similarly traditional and exciting summer competitions where you're from?