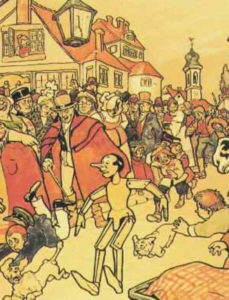 The story of Pinocchio and his ever elongating nose is one that's been close to the hearts of millions of readers for generations. Carved by his loving father Gepetto, Pinocchio has the adorably unfortunate curse of a nose that gets longer and longer with every lie he tells. The story of Pinocchio is so beloved that it has been reimagined in many other media forms and was the subject of the 1940 animated Disney film. Pinocchio is also, undoubtedly, the most famous character to come out of Italy. Author Carlo Collodi wrote the story of Pinocchio under an alias; Collodi was the name of his mother's Tuscan village. Being so in love with the rolling hills and golden sunsets, Collodi began writing under the name of the village itself. A great way to get a feel for the timeless Tuscan landscape is with a bike tour through the region.
Each year Pinocchio's birthday is celebrated in the Tuscan town of Pescia, home of Collodi, during the last week in May, where they have an interactive Pinocchio Park and various family-oriented celebrations. If you can make a trip out to Tuscany during this time, the atmosphere is sure to be fun and jovial. The perfectly fairytale way to take in the awe inspiring region is from above, in a hot air balloon! If you don't happen to be traveling with youngsters, a wine tour through the enchanting Tuscan hills is absolutely magnificent.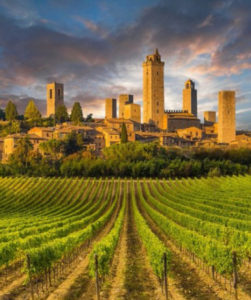 For those of us that won't be in Tuscany around this time but are still looking to get lost in a bit of magic, you're in luck, as Italy is brimming with history and magic at every turn. If you'll happen to be in Milan, visiting the Last Supper is an unforgettable way to delve deep into the history and imagery of the nation. Make sure to check out the painting and visit other Milanese gems with a Milan Pass. If you'll happen to be in the capital around this time of year, getting outside is a must. Italy has one of the most beautiful springtimes in the world with flowers blooming, restaurants and shops brimming with people, and locals starting to get excited for the approaching summer season. An evening dinner cruise on the Tiber River is an excellent way to really take in the spring magic, palpable in the air. Regardless of where in Italy you'll find yourself, it's a lovely time of year with plenty of storybook ways to enjoy the country.