Beginning on November 4, Florence Noel kicks off the holiday season in Florence at 10 am.  Guests can visit Santa's house and purchase the most beautiful Florentine handicrafts for yourself or as gifts.  The elves have been busy working to make all your wishes come true.
The celebration is held at the Parco delle Terme venue in Viale delle Palme, Montecatiniu Terme, Italy.  And this is a trip you are going to want to enjoy several times and make the most of each visit because the party lasts until January 2018.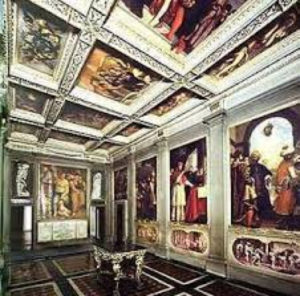 After you visit Santa at la Casa di Babbo Natale, spend some time at another casa of Michelangelo's family, Casa Buonarroti.  On this tour, plan to increase your appreciation for one of the greatest artists to ever grace Italy and the world.  Maybe your inner artist will find inspiration to do some handcrafts of your own when you return home.  And if you want to pick up some excellent educational materials for your family or friends, we have some fabulous books that will give you more significant insights into Michelangelo.
While you're in a shopping mood, what could be more fun than a shopping tour at the Luxury Mall Outlets?  We'll send you our wish list too (hint, hint)!  At the mall, you can see the hottest Italian fashion items at outlet prices.  Many of the most celebrated designers in fashion like Prada, Armani, Gucci, and Helmut to name just a few will surely satisfy all your fashion needs.
There are more shopping opportunities at the Barberino Outlet and all you have to do is arrange to be on one of two shuttles and cut loose on over 100 stores with 30 to 60 percent discounts.  Options include sportswear, home furnishings, and of course fashion plus much, much more!
You'll be surrounded by quaint shops, delectable cafes and the lovely outdoors.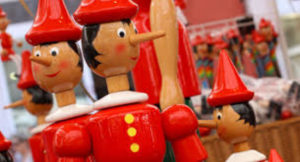 If you're ready for a break from shopping, we love this family-friendly walking tour through stunning Florence.  You can all learn more about the history of the area and enjoy great fun along the way.  You can also be picked up conveniently at your hotel!
This is an incredible way to complete your holiday shopping before Thanksgiving so you can kick back and just enjoy parties, dinners, visits with friends and family and the meaning behind the season.  Don't forget if you have that one person on your list that has everything, bet they don't have one of our Weekend in Italy gift certificates, they make dreams come true too!  We also have our online gift shop and you will find some unique treasures.
Cheers to the holidays, friends!  Be sure to book your trips early and avoid feeling so rushed.