Beginning on November 1, film enthusiasts will want to be at the Cinema Odeon, Piazza Strozzi in Florence, Italy for the International Cinema and Women Film Festival. The festival lasts through November 8. You may be interested in the book and DVD on 2,000 Years of Florence History, available here. It will be an enjoyable read before, after or during your Festival trip.
The festival is part of Mediateca Toscana's 50 Days of International Film. Known as the largest festival in Italy, afternoon films are five euros and evening prices go up just a bit to seven euros. You can expect to see writers, directors, actors, and filmmakers.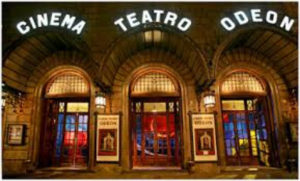 The more massive 50-day festival runs from mid-October to mid-December and is made up of smaller festivals like this one about women and international films. Other festivals include fiction, documentary, international, LGBT theme, and contemporary art. The festival events have been held each year since 2007. When you are ready to enjoy some terrific meals during your visit, we can set you up on an incredible food tour. The food tour offers coffee, wine, cheese, olive oil, tasty Tuscan cold cuts, and gelato tastings. You must enjoy the cuisine while you're in beautiful Florence!
The International Cinema and Women Film Festival is sponsored by a non-profit, cultural association, Laboratorio Immagine Donna that has its headquarters in Florence.  Noting a severe lack of participation from women, director Paola Paoli set four primary goals for the organization.  The goals relate to:
·      Enhancing women's history in movies and other methods of mass communication.
·      Encourage the spread of accurately depicted audiovisual products that are worthy of attention.
·      Organize events that promote women's growth and participation in cultural activities.
·      Support culture inspired in recognizing human rights via audiovisual means.
In between your favorite featured films, another way to get a change of scenery, and make the most of your trip, is a half day or full day biking tour.  Both tours will expose you to gorgeous views, medieval hamlets, castles and more.  Plus, during the same time frame as the International Cinema and Women Film Festival, you can also attend Florence: Ethnomusic Film Festival beginning on November 4 through 6.  This ethnic festival is held at the same venue and is also part of the 50 days program.  If you find you need a change of pace from enjoying the film festivals, take time to do some incredible Prada and Gucci shopping in the area.  Then, attend the next feature film dressed in the latest Italian fashion.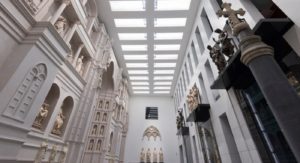 After you sit through some terrific films, you may want to extend your trip and take a walking tour to The Cathedral Museum. It is a fabulous excursion that includes: Galleria dell'Opera di Santa Maria del Fiore (Museum of the Works of the Cathedral), Giotto's Bell Tower and the Ruins of Santa Reparata.  In addition to the film festivals, this is just another treasure you can find in beautiful Italy. 
Book your visit to this legendary, historic area today!  These are all "can't miss" opportunities!