The competition will begin on July 3 and run through August 2.  This is the 28th annual edition of the Festival at its international best!
Expect to see educational opportunities, innovative performances and side events for all ages.  In addition to the court of Museo Nazionale del Bargello, the Florence Dance Festival is hosted at the historic Teatro Verdi and Teatro Romano in Fiesole.  Plus, several side events will take place in Piazza del Carmine.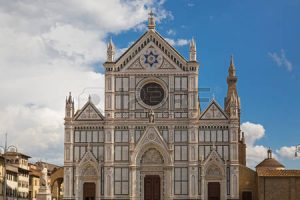 While you are in Florence, dancing the night away, why not join us for a morning and afternoon tour of our historic city?  What better way to start the day than with a guided visit of Piazzale Michelangelo and the Accademia Gallery?  In the afternoon, visit Fiesole, a casual walking tour from Santa Croce Church to Piazza della Signoria, plus a guided visit of the Uffizi Gallery (tickets and reservations are included as well)!
Of course, no Italian trip would be complete without some iconic food and wine from the area.  Yes, we can highly recommend our tour about the history of the most important squares in Florence where in the past the Florentine use to buy food and the food that better represents our cuisine.  It's an unforgettable journey!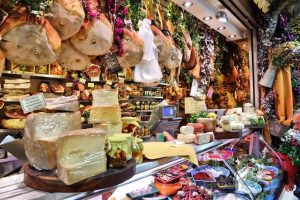 The dance festival is part of a larger program, which includes poetry, music, and cinema, called Estate Fiedolana.  If you haven't had the pleasure of hearing a concert inside a glorious Roman Amphitheatre, this event becomes even more special!
Florence weather in July averages in the upper 80s during the day, down to the cool and comfortable mid-60s at night.  Florence, which is also the capital of the Tuscany region is home to a population of more than one and a half million inhabitants in the metropolitan area.  Our city has also been named by Forbes as one of the most beautiful cities in the world.  And they are so right!  Florence is ranked as one of the top twenty world fashion capitals, an economic center, as well as both an industrial and tourist hub.  Forming the base for standard Italian, the Florentine dialect became the language of culture throughout our country.
Home to all sorts of magnificent museums, including the Museum of the Innocents (or Innocenti), which one of the lesser known hot spots, you can't go wrong spending a few days in Florence just lavishing in the arts, culture, and history.  This museum is in a building designed by Filippo Brunelleschi.  The Ospedale degli Innocenti was originally an orphanage (hence the "innocents").  Now it is home to exquisite Renaissance art by Luca della Robbia, Sandro Botticelli, Piero di Cosimo and the Adoration of the Magi by Domenico Ghirlandaio, as well as an interesting exhibition on the history of childhood and care for children.
Ci vediamo alla gara di ballo (see you at the dance competition)!  Lascia ballare i giorni di distanza (let's dance the days away).