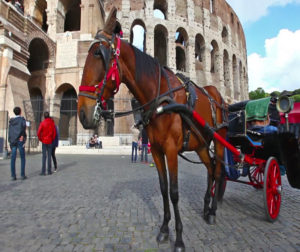 About a two-hour drive from Florence, the Festival of the Thrush (Sagra del Tordo) in The Village of Montalcino is where you want to be on the weekend before All Saint's Day.  Between October 28th and 29th, the list of things to see and do is endless.  There are drum parades complete with medieval costumes, archery trials, castle feasts with awesome food and the best place to discover some great wines (which you can buy by the glass).  Explore the bounty and variety of Tuscan wines before the main festivities ensue with this Tuscan Wine Trail tour.
The festival has been celebrated on the last Sunday of October since 1958, and it's a bit like the opening of hunting season.
Saturday, October 28
Two excellent archers from each of the four Montalcino neighborhoods compete to determine the best archer.  And not just a friendly, boring test, this is a rivalry and passion abounds!  The shooting starts on Saturday afternoon with a final tournament on Sunday.  The winner becomes a local hero bringing glory and honor back to the winning neighborhood.  Each community, also known as a quarter have their own flag and emblem, colors, headquarters and of course archery team.  The quarter names are Pianello, Borghetto, Travaglio, and Ruga.  Take a dive back into the Medieval times and the Renaissance era with this romantic horse-drawn carriage ride through nearby Florence.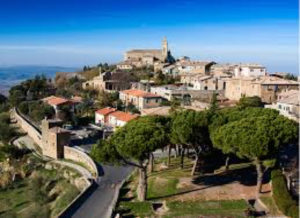 If you book early and get a place to stay inside the village, you may wake up to beating drums, the reading of the Proclamation, the sounds of trumpets and archer nominations.  Each quarter prepares a traditional four-course dinner feast, chants, and cheers their archer to victory.  The dinner is served by children from the quarter, and they sing and chant into the night in preparation for the Sunday competition.  We're talking about 200 diners per quarter!
For the opportunity to cook like a Tuscan, take this traditional cooking lesson.
When lunchtime rolls around, again each quarter has their archers and pageant participants for traditional Montalcino food and fellowship.
Post lunch brings the afternoon parade that takes about an hour to arrive at the fortress and archery range.  The archers compete for most accurate and bravest archer, yielding two winners.  And the winners along with members of their quarter head back home to ring the victory bell.  If you're still looking for more opportunity to get a hands-on feel of Italian traditions, try this book binding and marbled paper making workshop.
As Weekend in Italy knows, arriving early and staying in the limits of Montalcino will be to your benefit.  Otherwise, you will have an uphill hike to reach the village.  We'll meet you in Montalcino.