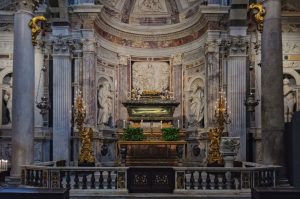 A beautiful tradition that creates an even more beautiful environment.  On the evening of June 16, plan to be in Pisa for the annual Regatta of San Ranieri to enjoy the celebrations, which will spill over into the feast day on June 17.
San Ranieri, also known as Saint Rainerius, patron saint of Pisa and protector of travelers was born in 1118 to a wealthy family shortly after the amazing Duomo was built.
Although he was raised Christian Catholic, as he grew older he came to admire a friar by the name of Alberto di Corsica and decided to follow him and become a man of faith.
Needless to say, this is the perfect time to visit the Monumental Complex of Pisa Cathedral Square.  A tour that cannot possibly disappoint, and includes the Cathedral, Baptistery, Monumental Cemetery, Sinopias Museum, and Museo dell'Opera.  Not to mention the Leaning Tower of Pisa, where you will marvel at its pure defiance of gravity.
St. Rainerius may be best known for his vision of an eagle carrying a light and instructing him to show the light to anyone who was living in darkness.  This began his journey to Jerusalem, where he remained for 13 years, making miracles, living in poverty and providing bread to feed the poor.  Upon his return to Pisa, he continued his mission of helping others until the day he died.  The town bells rang sadly, sympathizing with his death and his tomb was placed inside the magnificent cathedral.  It wasn't until 1632 that he became the patron saint of Pisa.
Luminaria
Since 1688, when the grand duke of Tuscany, moved St.Rainerius' remains to a marble tomb, in Cappella dell'Ingoronata, in the Cathedral, the illumination tradition began.  His altar is pictured above.  At sunset, on the evening of June 16, thousands of candles are lit, and they line bridges, doorways, and windows.  It is a breathtaking sight to see those lights, particularly as they reflect off the Arno river on a warm and magical night.  Later, colorful fireworks light up the sky and you find yourself living in an unforgettable Tuscan dreamland.
In addition, the windows, cornices, and balconies of specific architectural buildings are fitted with white wooden frames, each filled with candles to the tune of more than 70,000 lights.  You will even find candles floating in the Arno River.
In the Leaning Tower itself, oil lamps are lit to boast the tower's miraculous shape.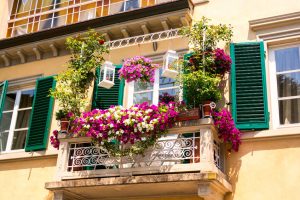 While you are in the Pisa area, another great way to spend the day is with us on a day tour of Lucca and Pisa that includes a winery visit and a terrific Tuscan lunch.
We can also enjoy a different day trip to both Lucca and Pisa, both locations that are among the richest cities in the world when it comes to their architectural heritage.
And that dear friends is just the tip of the iceberg!  There are so many things to do and see in this ancient and fascinating area that a few vacation days will never be enough to satisfy your Italian cravings.  You will keep coming back for more beauty, fun, culture, food, wine, and proud tradition!
So, come on and get your trips booked soon!  June is just around the corner.  Meet us in Pisa and lascia che la tua luce risplenda (let your light shine)!