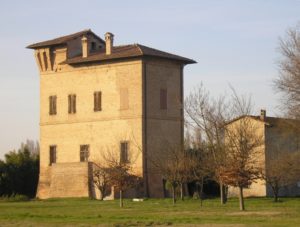 The Festa della Primavera (Festival of Spring) in Traversara, Ravenna will begin on March 31st this year and continue through April 9th, 2017. It's not the largest festival of its kind in Italy, but it's certainly worth the trip if you're interested in Italian and Roman history. From 947 AD to 1218 AD, the Traversara family controlled most of the Northern Adriatic region of Romagna. There are still remnants of the old Roman Empire there, including the Via Old Traversara, an ancient Roman road.
The Primavera Festival itself is similar to events and carnivals we attend in small towns throughout the United States. The massive crush of tourist traffic you'll find in major Italian cities is not there, so it's easy to explore at your leisure. Be sure to check out the Traversara Tower, a reconstruction done in 1371 AD of an earlier fortress originally built in 458 AD, one of the oldest of its kind in Italy.
Celebrating La Primavera with Italian Opera in Florence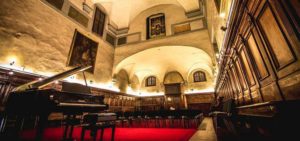 The province of Ravenna, once the seat of the Western Roman Empire, is just two short hours by train from Florence. If you're looking for more Primavera pomp and pageantry, jump on the Eurail and head southwest to the birthplace of the Renaissance and home of the Uffizi Gallery. Festivals abound in this magical city and spring is a time of joy and renewal, particularly during the Easter season.
One "don't miss" event in Florence this year is next Sunday's performance of the Italian Opera at Santa Monaca Church. You will hear arias from La Traviata, La Boheme, Tosca, Madame Butterfly, The Marriage of Figaro, and The Barber of Seville. This magnificent venue, built in the 15th Century, offers the perfect acoustics for classical renditions and is adorned with sculptures and paintings from some of the lesser-known masters of the Renaissance.
Other Spring Festivals to Look Forward To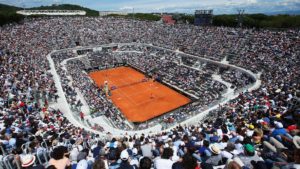 As the temperatures get warmer in Italy, you'll notice a marked increase in the number of bicycles traversing the mid town streets and country lanes. Bicycling is a common mode of transportation in Italy, especially in La Primavera (Spring), but it is also a serious sport. On May 5th, the 100th Annual Giro d'Italia will begin in Sardinia. The 21-stage race, one of cycling's three grand tours, covers over 2200 miles, and will conclude May 28th in Milan. Top finishers will go on to compete in the Tour de France and Vuaelta a Espana.
April 16th is Easter Sunday, and it won't be hard to find events to attend, since it is a national and Church holiday. If you can make it to Rome for Easter we guarantee it will be a once in a lifetime experience. If you're traveling to Italy in May, we recommend the Italian Open tennis tournament, which is also held in Rome, and the Festa della Palombella in Orvieto on May 15th. The latter is a celebration of Pentecost at the massive Gothic Duomo of Orvieto.