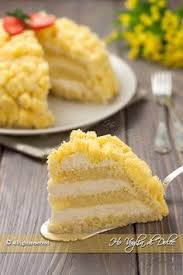 Are you familiar with Torta Mimosa?  Well, you really must visit a local bakery in Italy, and order one of these tasty treats.  The cakes are made from orange liqueur, whipped cream, sugar and orange juice!  No, your dentist might not think it's a terrific idea, but good heavens, it's the yummiest, and it's pretty too!  This information is all an introduction to International Women's Day on March 8.  One of the ways the event is celebrated is by the giving and receiving of delicate, fragrant mimosa blossoms, hence Torta Mimosa.
The majority of mimosas grow in Liguria, along the coastline, so one extra special way to celebrate the day is with a VIP tour where you can hike along the paths of Portofino Park.  You can learn to recognize and cook with foraged greens, ready to prepare the famous Genovese pesto according to the traditional recipe handed down to the innkeeper's wife of the Antica Locanda of Mulino del Gassetta.
As you may have guessed the roots of this popular Italian holiday is steeped in women's rights and appreciation for female contributions to society.  We believe that the mimosa blossoms first began in 1946 when men would give the bloom to all the ladies in their life.  The date is tied to two events, neither of which occurred in Italy:
·      The New York women's garment workers strike that later resulted in the first female labor union.  This strike was intended to gain acceptable working conditions at a textile factory with an all-female workforce.  On March 8, the owner blocked each exit to the factory and set it on fire.  Nearly 130 workers, many of them Italian immigrants died.
·      The Russian women's effort for bread and peace in 1917 was the second event.
It is not surprising that Italians celebrate this occasion with culinary creativity in dishes like mimosa eggs, linguine mimosa, risotto mimosa, tagliatelle mimosa and many other delightful and scrumptious treats!  While some may find it disrespectful, bars and discos offer male dancers and stripers to their female customers on that date as well.  Some women feel that is a bit too frivolous and not in keeping with the more serious meaning of the day, which is women's contributions to economics, politics, businesses and other meaningful opportunities.
If Palermo is on your bucket list, you can't go wrong spending this celebratory day taking a traditional cooking lesson.  You'll shop for ingredients in the marvelous markets and then prepare a meal that will taste like nothing you've experienced before!  Plus a glass of wine, it is Italy after all!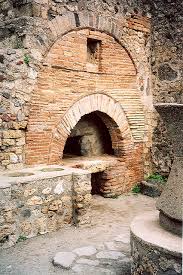 No matter which parts of Italy you choose to celebrate this day, you can't miss out on the incredible local foods and wines.  One such trip is to Pompeii for gourmets, where you can tour a local winery at the foot of Vesuvius National Park, enjoy a wine tasting, followed by an unforgettable lunch.
The art of cooking tour and lunch in Florence is another fun and fabulous way to spend the day.  You may select one of three itineraries or select them all and enjoy!
Women's Day is incomplete without seeing Florence through the eyes of the Medici women!  Learn about the personalities of these women through their words and faces, through the sites that illustrate their lives.  The itinerary takes you to several of the more famous monuments in Florence, allowing you to experience them from a different perspective.
So, tell us, where will you be on March 8?