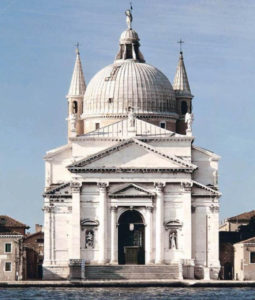 Although originating from a terribly sad event in Venetian history, the Redeemer's Feast, or Festa del Redentore, is a spectacular event held each year since the 1500's. In the Middle Ages a horrendous plague swept through Venice and its surrounding areas, as well as much of the European continent, killing millions. In remembrance of those who died and in celebration that the plague was coming to an end, Venice built an incredible commemorative church as well as inaugurated an annual feast. The church, an incredible Medieval construction, is known as the II Redentore and sits atop the tiny Giudecca Island.
The celebration of the Festa del Redentore will occur this year on the 19th of June. Each year they include fireworks from the island and festivities throughout the city. Only on this special day is the Bridge of Boats opened to spectators. A lovely way to enjoy the fireworks display is from the water's edge. A private gondola ride would make the spectacle absolutely unforgettable. The fireworks' reflection on the rippling water of the canals is picturesque.
If you're looking to include feasting on this evening, a dinner cruise through the waterways is an excellent choice. This will put you directly at the water's edge during the most exciting moments of the evening's festivities.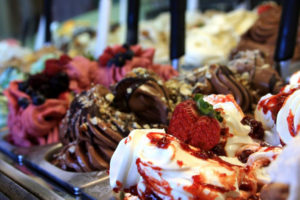 In true Italian fashion, this festival includes a wide variety of deliciously traditional fare. Summertime is when many of the locally grown fruits and vegetables reach their prime and begin appearing on local menus. The Fior di Zucca, or the pumpkin flower is a delicious appetizer that begins hitting menus in June. It is commonly served fried, baked, or sauteed.
Strawberries and figs also grow ripe in June and, if you don't enjoy them served fresh, are often incorporated into gelato flavors. Learn all about Italian gelato and sample the seasonal favorites yourself with a Gelato Tasting Tour.
Taking a stroll through the winding city streets with a summer gelato in hand is a feeling that can't be beat when exploring Venice. If you're quite the foodie, opt for a 'happy hour' tour through Venice and explore all the hidden spots that locals love. Venice is famous for its culinary scene, but the lesser known places really make the city a food gem.
What seasonal Italian foods are your favorites? Have you had the chance to sample any locally grown delicacies? What summertime foods are your favorites from home? What would be your favorite way to watch the fireworks during the Feast of the Redeemer?