The Ferragosto is a much celebrated day on the Italian summer calendar. This annual feast commemorates the Virgin Mary's Assumption into heaven, 'body and soul', after the end of her life on earth. The term, Ferragosta, has its origins in Roman times, when the feast day was combined with the Palio di Siena. For several thousand years, August 15th has been a day of feasting and revelry in Italy that commemorates the Assumption of Mary as well as the height of Italian summer holidays.
If you'll be in Rome for the holiday, there will be fireworks and all around celebrating in the piazze. Shops are going to be closed all around the city, so make sure to opt for a guided walking tour with a local who knows how to wind their way through the city.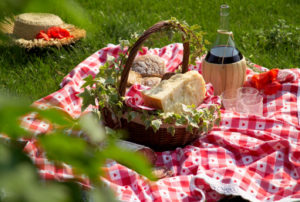 On a typical Italian Ferragosto weekend, it is normal to close up shop, pack the car, and head to the coast or to the mountains for the weekend. On August 15th, the weather in Italy is typically perfect around the country. Italians, who love to get outside whenever possible, take this long weekend to do exactly that and spend as much time as possible al fresco.
Furthermore, many smaller towns and cities will have fireworks displays and celebrations of their own for city dwellers to enjoy during their weekend away. The people of the southern city of Naples are particularly revelrous during this time. Try a guided tour down south to enjoy Naples and the coastal town of Capri. This southern town is also known for being the original home of pizza. Make sure to try the midsummer delicacies on offer at this Mediterranean paradise.
Another Italian wonder is the Amalfi Coast and Positano. One of the most photographed portions of coastline in the world, Positano will have fireworks displays for locals and out of towners alike to celebrate the Ferragosto. Opt for a day trip to Positano with a wine tasting and lunch. This tour also includes a visit to a Limoncello factory- an Italian liqueur derived from sun-ripened Italian lemons.
If your plans are such that a more northern visit would be ideal, the lovely weather will luckily extend from tip to tip of the southern European country.  If you'll be located in Milan, a weekend visit to Portofino and Genoa is a common plan for inhabitants of the city of Milan. Try out a guided excursion to explore this northern coastal area.
What are the largest summer feasts where you're from? Have you ever celebrated Ferragosto in Italy? How do you think Italy's Assumption Feast has evolved over time?