We'll be celebrating Saint Cecilia's feast day in Latin and Eastern Catholic churches on November 22.  You can also expect similar celebrations in both Anglican and Eastern Orthodox churches on the same date.  There are only seven females, other than the Blessed Virgin, who is commemorated by name in the Canon of the Mass.  Saint Cecilia is the patroness of musicians.  Celebrate Saint Cecilia in our beautiful eternal city of Rome, in the Trastevere district, which is just a short walk from Vatican City. 
The church-convent of Santa Cecilia in Trastevere, built over the home of Saint Cecilia should be on your list of sites.  Don't leave Rome without seeing the tomb of Cecilia Metella and Villa dei Quintili.  The visit to Cecilia's underground tomb is an excellent complement to our Underground Rome tour, which includes catacombs and awesome tours of underground churches of San Clemente, San Grisogono and more!  Enjoy the incredible mysteries lying underground.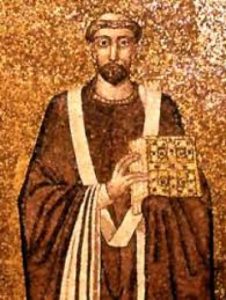 On the topic of Saints, while you're in Rome enjoying the feast, be sure to partake of the Saint Clement and the Church of Saints John and Paul.  It's a three-hour tour that includes a private tour guide.  Be sure to book at least one week in advance.
Saint Cecilia may not be well known to some readers; however, a church in Rome was dedicated to her by Pope Symmachus during the fifth century.  Several musical compositions were dedicated to Cecilia as well.  One was the song by Paul Simon, The Coast, which talks about musicians taking sanctuary in her church.
Saint Cecilia's wealthy family gave her to a gentleman by the name of Valerian.  On their wedding night, Cecilia informed him that she had angels guarding her virginity.  Valerian asked for proof of said angel and Cecilia told him he would be able to see the angel once he passed the Appian Way and became baptized by the Pope.
When all the talk of Saints has passed and since you did have a private guided tour, why not take a shopping tour with a personal shopper?  You can look for bargains at the many market locations, craft shop and get a look at the exclusive Haute Couture.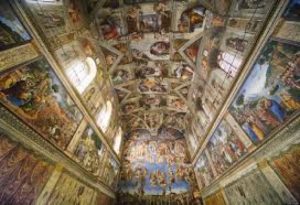 There is another guided tour to the Vatican Museums, Sistine Chapel, and Saint Peter's Basilica that you will find very enjoyable.  You will become enthralled by Michelangelo's art, Etruscan relics, and Egyptian artifacts.
There are so many incredible things to see and do in our beautiful Rome that you will want to return regularly to partake of more historical information, museum tours, food and shopping trips.  Be sure you're ready for Saint Cecilia's Feast before November 22.  The date is closer than you think, book today to honor this Saint of Musicians!